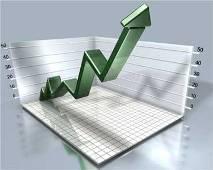 With the economy recovering faster than anticipated, chief economic advisor Kaushik Basu said on Friday India's economic growth rate could be in double digits in the next three years.
Referring to the impact of political turmoil in West Asia, he said the crisis would not hurt the economy unless the crude oil prices rise to 'abnormally' high levels.
Inflation, however, would continue to be an area of concern, said Basu, the main author of the Economic Survey 2010-11, which was tabled in Parliament by Finance Minister Pranab Mukherjee earlier in the day.
"In the next three years, it is possible (10 per cent growth rate)," he told reporters when asked if India could achieve an economic growth rate of 10 per cent.
The Survey said that economic growth will return to the pre-global crisis level of 9 per cent during 2011-12, from 8.6 per cent in the current fiscal and 8 per cent a year ago.
Following the global financial meltdown, the growth rate slipped to 6.8 per cent in 2008-09 from over 9 per cent in the preceding three years.
Basu sees no 'serious worry' on the economy due to slowdown in foreign direct investment and excessive foreign institutional investors and expect them to be corrected soon.
"I right now see no real serious worry on the FIIs or FDI. One has
slowed down one is very high.. I just hope that this will be corrected over the next month or next year," Basu said.
He said that foreign direct investment this year has been of some concern.
However, "there are deals in the offing which makes me feel that FDI we don't have to really worry for too long it is going to pick up over the next year.
Basu added that FII flows have been very high this year but there was not substantial increase in exchange rate due to the flow of hot money.
"In the beginning when this kind of flow was beginning to come into India, I was actually a bit concerned that this is going to impact our exchange rate in a very big way," he said.
Portfolio investment, mainly FII inflows, has witnessed large net inflows of $23.8 billion during April-September period 2010 compared to $17.9 billion in the year-ago period.
On the other hand, net FDI into India moderated to $5.3 billion during April-September 2010 against $12.3 billion in the corresponding period previous year.
Basu further said that wholesale price inflation is likely to reach 7 per cent by March end this year from 8.23 per cent in January, adding that '7 per cent inflation in unacceptable.'