Brookings Institution, a non-profit public policy organisation based in Washington DC, announced it would open Brookings India as a platform for public policy research and analysis.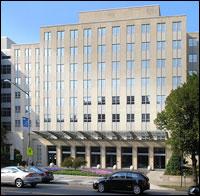 The Brookings' India centre will analyse the opportunities and challenges facing India. The operational activities and the funding of Brookings India will be primarily by Indians.
Brookings decided to open a centre here because India is the largest democracy and one of the fastest growing economies in the world.
Brookings Institution is one of the oldest independent think-tanks, and has been consistently ranked among the most influential ones for many decades. In the University of Pennsylvania's Global Go-To Think Tank Rankings in 2012, Brookings was ranked the world's best.
Urjit Patel, who was appointed a deputy governor of the Reserve Bank of India earlier this month, has been a non-resident senior fellow of the Brookings Institution since 2009.
Vikram Singh Mehta, former chairman of the Shell group of companies, will be the chairman of Brookings India. Mehta began his career with the IAS in 1978 and had earlier worked with Philips Petroleum and Oil India Limited.
"The India centre will look into Indian issues, drawing on Indian talent. The model of independent policy-relevant research that Brookings has developed over nearly 100 years will contribute to an informed Indian citizenry and provide useful analysis and recommendations to Indian policymakers as they deal with these challenges. The connection to Brookings in Washington will help increase the reach of Indian scholars to the US and elsewhere," said Mehta.
Brookings India's research will focus on domestic and global economics, foreign policy, and energy and infrastructure policy.
Nita and Mukesh Ambani of Reliance Industries, Rahul Bajaj of Bajaj Auto, S Gopalakrishnan of Infosys, and Kiran Mazumdar-Shaw of Biocon are among the persons who support the Brookings' India initiative.
Earlier, Aspen Institute had set up an Indian chapter. Carnegie Endowment for International Peace is also expected to start an Indian centre.
Although the Chinese had a larger representation in global think-tanks, Indian scholars and businessmen are increasingly being affiliated with them.