The Bharatiya Janata Party [ Images ] on Friday said that the West Bengal [ Images ] government should negotiate with the Tatas to resolve the land issue in Singur instead of challenging the Calcutta high court order in the Supreme Court.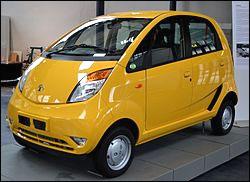 BJP state president Rahul Sinha said that he had sought the intervention of Governor M K Narayanan to organise a tripartite meeting with Centre, state government and the Tatas.
"This will help the farmers, industries and the state," he said.
"The high court order disappointed the farmers of Singur and gave a jolt to the state government's industrial initiatives," he said.
"The act enacted by the state government in the Assembly by majority support amounted to challenging the central land Act. We had earlier predicted that such an act would not survive," he said.
Sinha said that the state government should immediately negotiate with the Tatas to resolve the issue.