Infosys Technologies will soon induct two of its top executives to its board, to fill the vacancies left by the resignations of human resources and administration director Mohandas Pai and co-founder K Dinesh.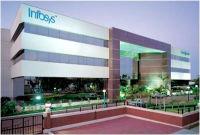 Highly placed sources said while Chief Financial Officer (CFO) V Balakrishnan was almost certain to join the board, the other company insider 'actively' considered was Senior Vice-President Ashok Vemuri, head of banking, financial services and insurance (BFSI) practices.

Infosys is expected to make an announcement to this effect after its board meeting on April 30. At the meeting, the board will also decide on the successor to Chairman N R Narayana Murthy.

According to the sources, Balakrishnan is an obvious choice for being at the helm of India's second-largest information technology services company's financial affairs for the last 20 years.

"The board felt that in most other companies, CFOs are part of the board other than the CEOs. With the exit of Pai, also a former CFO, the company felt the need of having its CFO on its board," they said.

Infosys could not be reached for comments.

They said though the prospects of Vemuri being inducted to the board was looking bright, the board also considered a few other names like B G Srinivas, senior vice-president of manufacturing and product engineering, and Subhash Dhar, senior vice-president and head of sales and marketing.

All of them are members of the company's executive council. However, Vemuri, being the head of the company's largest revenue earning vertical, BFSI, seems to be a consensus among the nomination committee members.

The BFSI sector accounts for 36 per cent of the company's revenue.

Balakrishnan, a chartered accountant, joined Infosys in 1991 and since then has held many key positions, including company secretary and senior vice-president, finance.

He was elevated to the position of Group CFO in April 2006 after Pai decided to vacate the position to head human resources, education and research, and administration.