Bajaj Auto fears adverse impact on its exclusive loan deal with Bajaj Finance

Just a few days after the Tatas decided to withdraw their proposal for a banking licence, yet another key aspirant, the Bajaj group, is grappling with a new challenge. Bajaj Auto, the group flagship, is concerned over losing its competitive edge because of a lack of clarity over how its exclusive deal with Bajaj Finance would pan out. Under the deal, Bajaj Finance offers loans only to consumers buying Bajaj two-wheelers.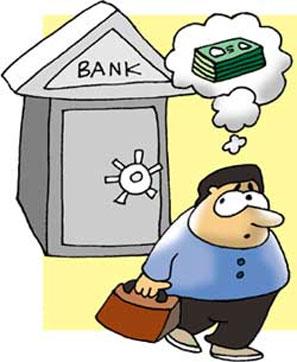 The group has applied for a banking licence through Bajaj Finance. As much as 30 per cent of Bajaj Auto's domestic sales are financed through Bajaj Finance in which Sanjiv Bajaj and his elder brother Rajiv Bajaj are directors. As much as 40 per cent of Bajaj Auto's two-wheelers are sold through loans.

Rajiv Bajaj, managing director of Bajaj Auto, says, "We need clarity on the rules for new banks and we are looking to find a solution to these issues. Currently, Bajaj Finance provides loans exclusively to Bajaj Auto. But once it is a bank, it may not be able to do so under the rules.
Also, I manage the auto finance division in Bajaj Finance, which again I won't be able to do due to a conflict of interest under the new guidelines. Our worry is that at a time when competing auto players like Hero and TVS are strengthening their financing arms, we might be losing our competitive edge." Sanjiv Bajaj did not respond to emailed queries.

Banking analysts say big groups might find the rules that force them to bring all their financial businesses under the proposed bank rather than continuing them separately a major drag. For instance, NBFCs wanting a bank licence cannot continue their financing activities separately.
Auto major Mahindra & Mahindra, which initially showed interest in entering the banking sector, did not apply for a licence, citing "disadvantageous" and unclear norms. The company had said the RBI guidelines did not provide any flexibility for an NBFC and a bank to co-exist for a reasonable period of time.

Bajaj Finance has two clear divisions — the auto finance division is managed by Rajiv Bajaj through a CEO as its business is closely aligned. The company also has a consumer finance division, which deals with other products. This is controlled by Sanjiv Bajaj.

Currently, the auto finance division of Bajaj Finance offers financing to two-wheelers made by Bajaj Auto. But if it gets a bank licence, the new bank will not be able to lend auto loans only to Bajaj Auto but would have to let other competing players also tie up with them. This, Bajaj Auto management says, could have a serious impact on the company's business and could be a contentious issue with shareholders. Also, Rajiv Bajaj will not be able to manage the auto finance business as it will be tantamount to a conflict of interest between the bank and his company.

Sanjiv Bajaj has been bullish on the prospective banking foray. In an interview with Business Standard a fortnight ago, he had said it made more sense to remain an NBFC if one's business model was to remain a mono-line player. "Consciously, the strategy we built was to have a diversified lending business... While it's still a big challenge, if we are to convert to a bank, it will be relatively easier for us," he had said.

Banking on finance arm
The group has applied for a banking licence through Bajaj Finance
30% of Bajaj Auto's domestic sales are financed through Bajaj Finance
40% of Bajaj Auto's two-wheelers are sold through loans