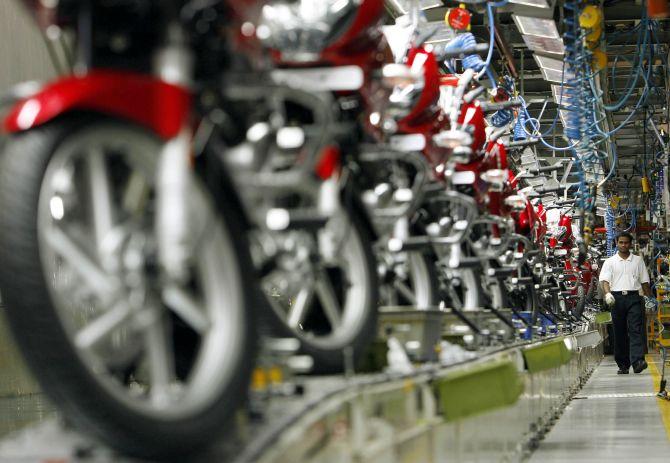 Vishwa Kalyan Kamgar Sanghatana (VKKS), Bajaj Auto's independent trade union, has threatened to strike at the plant in Chakan (near here) from April 28. It said the company wasn't using its corporate social responsibility funds for workers.

On Monday, the union had issued a notice to the company that workers would stop production at the plant from April 28. About 2,000 workers are at the facility, making units of motorcycles, including Pulsar, Avenger, Ninja and KTM.

Dilip Pawar, president of VKKS, said, "The company has continued to harass workers and the situation is the same. Also, it is not using its corporate social responsibility funds for workers. Our demand is we must get a significant share of this fund."

Kailas Zanjari, vice-president (motorcycle division), said, "If the strike happens, the union will be responsible for the losses. We are capable of running the production line smoothly.
Like last year, we will manage production from other units.
The production will not be hampered at any cost. Last year, the workers had suffered huge financial losses due to the strike. We are really concerned for our workers and do not want to make them to suffer."

In June, the union had announced a strike for 50 days. It was later called off unconditionally. Subsequently, the union had sought shares free of cost and a rise.

At that time, Rajiv Bajaj, managing director, had said even if the plant remained shut for 500 days, the company wouldn't give a single share for free.