Tata Motors Chairman Cyrus Mistry said the company was poised for an "inflection" (change), even as it revamped its entire product portfolio.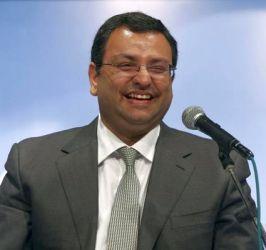 "Tata Motors is working on a strong pipeline of products and technologies keeping in view the changing market, customers' aspirations and regulatory needs," Mistry wrote in Tata Motors' 69th annual report.
The company is gearing up to launch the Zest and Bolt in a few weeks for which public relations and other promotional activities began months ago.
Mistry said, "The company has steadily progressed in all these areas (new products, quality improvement and enhancement of the consumer experience) and is inculcating a culture intolerant to poor quality and committed to customer delight."
As for its cash-rich subsidiary Jaguar Land Rover, Mistry said Tata Motors will remain committed to making investments in the two "iconic brands and plans to deliver new products in five years". The brands closed the last year with record sales of 434,311 units and launched products such as the Jaguar F Type, Range Rover Sport and new Range Rover.
Domestic passenger vehicle sales of Tata Motors dived 37 per cent to 198,812 units last year, as demand for Nano, Indica, Indigo, Safari and Sumo slumped. During the year, sector sales in the segment came down six per cent, while market leader Maruti Suzuki posted flat growth.
Sales of commercial vehicles, where the company has 50 per cent market share, fell 29 per cent to 317,887 units against the sales of 2012-13, according to data by the Society of Indian Automobile Manufacturers.
"Tata Motors' domestic business, in this tough environment, lost market share in commercial vehicles and passenger vehicles businesses," added Mistry. While the competition in both the segments remained quite aggressive with almost all the players resorting to huge discounting, Tata Motors' approach was cautious and responsible", added Mistry.
Please click here for the Complete Coverage of Budget 2014 -15