Mahindra & Mahindra will invest $900 million over the next four years in products to be developed jointly with its South Korean unit Ssangyong Motor Co, Mahindra's automotive president said on Wednesday.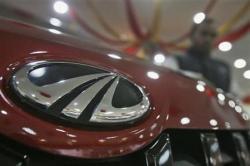 The investment is separate from Mahindra's planned spend of Rs 50 billion on its own products over three years ending in 2014,
said Pawan Goenka, who is also chairman of luxury SUV manufacturer Ssangyong.
Mahindra, India's biggest utility vehicle manufacturer, also builds tractors, trucks and motorcycles, and bought a majority stake in the South Korean company in 2011 for $460 million.