BJP on Friday termed the hike in petrol price as a "betrayal" with the people as it came a day after presentation of the union budget and demanded its immediate rollback.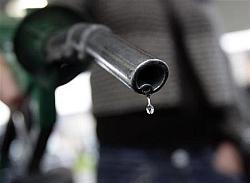 "Finance Minister P Chidambaram presented the budget yesterday in Parliament and government decided a day later to hike the prices of petrol by Rs 1.40 per litre. This is a betrayal with the people of the country and BJP will not take this lying down," party spokesperson Rajiv Pratap Rudy told reporters.

His colleague and spokesperson Prakash Javadekar said "this is a betrayal with the people. We demand its immediate rollback."

Rudy said the issue will be raised in a big way during the ongoing budget session of Parliament.

He said the people of the
country are already reeling under the price rise and the hike in petrol prices will further hit them.
Rudy said the government had hiked the petrol prices before presenting the budget and did so again immediately after it.
Government on Friday increased the petrol price by Rs 1.40 a litre, the second big increase in rates in as many weeks.