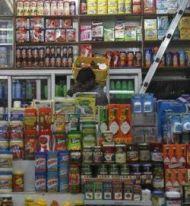 Tobbaco-to-hospitality group ITC recently made headlines, with its non-cigarette fast-moving consumer goods (FMCG) business recording a maiden profit in the past financial year.
Executive Director Kurush Grant (below left) charts out the way forward to Digbijay Mishra in an e-mail interview. Excerpts:
How did ITC manage the maiden profit for 2013-14 while managing about 20 brands in its non-cigarette FMCG business? How much contribution by revenue and profit are you aiming from it?
Today, the company has created a portfolio of vibrant world-class brands that have demonstrated immense vitality in the Indian market place.
The new FMCG businesses have grown at an impressive pace over the past several years, crossing the Rs 8,000 crore (Rs 80 billion) mark in FY14.
These brands, which have been built organically by the company, have attained considerable size in a relatively short period of 10 years and in aggregate terms, they currently represent over Rs 10,000 crore (Rs 100 billion) in terms of annualised consumer spending - a feat perhaps unrivalled in the Indian FMCG industry.
What challenges have you dealt with so far and what more do you foresee?
The challenges were many. The rapidly expanding FMCG market and growing consumer demand required us to scale up in a very short span of time in terms of production and supply to ensure that we stayed ahead of the competition.
Understanding the diverse tastes and preferences of consumers across geographies and price points, and developing relevant products to address such needs has been another key challenge.
A lot of investment has been done by ITC in these brands, particularly in foods and personal care. What is the road ahead, now that some have started paying off? How much has been invested yet?
While we have gained considerable market standing in each of our non-cigarette FMCG businesses, we aspire to be market leaders in each segment that we are present in.
Foods and personal care will be important drivers. In addition, some of our businesses like education and stationery products, lifestyle apparel, incense sticks and matches are also gaining traction and reaching out to all segments of consumers.
Will there be continuous investment?
The FMCG businesses will require significant investments in the form of market research, brand building, distribution etc. Appropriate investments in manufacturing facilities and logistics hubs will also be made to support the enhanced scale of operations as envisaged.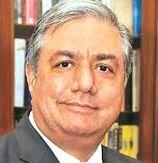 Which are the top five brands in non-cigarette FMCG?
Food brands Aashirvaad and Sunfeast have garnered annualised consumer spends of Rs 2,000 crore (Rs 20 billion) each, stationery brand Classmate has clocked Rs 1,000 crore (Rs 10 billion), while soap brand Vivel and and food brand Bingo! have notched up Rs 500 crore each. Aashirvaad is a clear market leader in the branded atta (wheat flour) segment.
Sunfeast is a market leader in the cream biscuit segment and Classmate is India's leading stationery brand.
Yippee is number two in the instant noodles category though it is a new entrant. Engage deodorants are growing at a fast pace and have already emerged among the top three brands in the metros.
Mangaldeep is the second largest incense stick brand in India.
How has focus on the premium range helped?
Our aspiration to create world-class Indian brands for the discerning Indian consumer has resulted in several superior and differentiated offerings in the premium segment and aided improvement in profitability and mitigating inflationary pressures.
Any new category that you plan to enter to further boost non-core businesses?
We are constantly evaluating new categories in our existing businesses.
On the one hand, we are looking at market opportunities in terms of both, size and growth that would make for a meaningful engagement for ITC.
On the other hand, we are also looking for opportunities where we can leverage our institutional strengths.