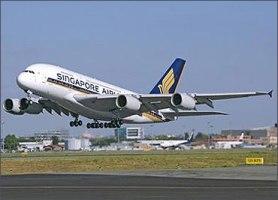 Tata Singapore Airlines Ltd unveiled on Monday its chosen brand name for their full service venture, 'Vistara' , the Sankrit for limitless expanse.
Phee Teik Yeoh (photographed below), the recently anointed chief executive officer of the airline, speaks to Business Standard on his aim of changing the rule of the game in the aviation sector by redefining service and operational experience for travellers accustomed to mere functionality.

Edited excerpts:

There is a distinct difference in the price propositions offered globally by full-service airlines and low-cost carriers. In India, the lines are blurry. How would you draw in the value-conscious India passenger from an FSC offering?

The definition of full-service varies from person to person.

It is not just about serving in-flight food.

We are here to redefine full-service, both in terms of service and operational experience.

Have you conducted any detailed study to gauge the requirements of the Indian consumer? What have you learnt?

We have done in-depth research to gain consumer insights.

The study revealed three things. One, the moment a passenger checks in, he gives up control.

He becomes dependent on us for reaching his meeting on time.

So, punctuality is a given for us, it is hygiene.

Second, we saw customers experience anxiety when they travel.

Third, due to the 'massification' of travel in India, a traveller ends up losing his individuality.

We aim to bring back personalisation of services.

The general perception among our respondents was that they want to be treated as an individual, not only a seat number.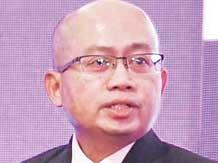 The quality of service you intend to offer would come at a price. Would your customers be ready to pay for it?

We will provide value-added services. If we can enthuse our customers by our personalised services, then they will choose us.

Pricing is about what a customer is prepared to pay.

We will redefine air travel experience in the country.

We have identified a clear demand for personalised service experience. What we want is to be more experiential, rather than simply functional.

To ensure sustainable personalised services, you would have to keep your cost floor in check. How do you intend to go about that?

I do not want to be disillusioned about the realities of the market here.

We will drive cost leadership through innovation and use of technology.

So, would you set new benchmarks for asset utilisation?

We are close to finalising our route network. What is determined will govern our aircraft utilisation. We aim to have high utilisation levels of not only aircraft but of all our assets.

The route plan you gave the government seems to be highly skewed in favour on flights on the Delhi-Mumbai route. Is that the geography you are targeting?

The plan we have given is only indicative. We will refine it. We will operate to a combination of metro and non-metro destinations.

Demand for full-service is not restricted to metros. The market is changing; there are non-metro places opening up. There is a noticeable transformation in demand.

How would your plan of operations change if the 5/20 rule (only domestic airlines with at least 20 aircraft and five years of operational experience can ply abroad) is amended?

We welcome removal or amendment to the 5/20 rule. We do not want travellers in India to be denied our full-service experience when they fly abroad.

What synergies are you looking at between Singapore Airlines and Vistara?

It is natural to look at partners for leveraging their network, product and service excellence for nurturing Vistara.