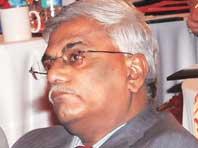 The crisis-ridden power distribution sector has just got a debt restructure package.

J G Kulkarni, executive vice-president at Crompton Greaves and newly appointed president of the Indian Electrical & Electronics Manufacturers' Association speaks to Businsess Standard on the challenges and opportunities.
Edited excerpts:

What is your comment on the government's debt restructuring for state electricity boards?

This will very positively impact the entire sector, as the value chain hinges on the financial viability of the distribution sector, which has been severely eroded in recent years.

The poor financial health of state distribution utilities has been adversely affecting existing and planned projects, leaving developers no option but to run projects at sub-optimal capacities or go slow on commissioning schedules.

Discoms (distribution companies) have been unable to sign power purchase agreements with producers, which has had a dampening effect on the entire sector.

With the debt restructuring and improvement in discoms' financial health, banks will regain confidence in sanctioning loans to them.

These entities are not undertaking any capital expenditure. Further, projects under the Rajiv Gandhi Gramin Vidyutikaran Yojana and Revised Accelerated Power Development Reform Programme are not getting finalised for varied reasons, resulting in sluggish demand for the domestic electrical equipment industry, already facing intense competition from cheap imports.

Distribution companies should immensely benefit from this package if it is implemented in the right spirit.

It will give a fillip to the power sector and, consequently, to the electrical equipment manufacturing sector.

Will this be a game changer,  especially for the distribution sector?

Capacity additions in generation, transmission and distribution are capital-intensive.

The focus of investments in the power sector has typically been in the generation segment.

The transmission and distribution segments have lagged.

The lopsided investment pattern needs to be corrected.

We need an investment ratio of 2:1:2 among generation, transmission and distribution segments to achieve balanced growth in the sector.

It is heartening that there is some move towards correcting this lopsided pattern in the 12th Plan (2012-17).

The total funds required by the power sector in the next five years have been estimated at Rs 13.7 lakh crore (Rs 13.7 trillion), of which 47 per cent is for generation.

The distribution sector alone requires at least Rs 3 lakh crore (Rs 3 trillion) in the 12th Plan.

Will it boost reforms in the distribution sector?

It is imperative that discoms improve their operational performance and become technically and financially efficient, so that the entire power sector value chain strengths.

As part of the package, the government has mandated measurable action by the discoms, including annual revision in rates, bringing in private investment in distribution.

Hopefully, these will be strictly monitored.

If what is envisaged is put in place, then it should help in substantially reforming the ailing distribution sector.

Are Indian manufacturers equipped to compete with global players?

Indian manufacturers are employing all the latest quality enhancement tools, advanced  machinery and manufacturing techniques and processes and widespread automation techniques.

However, R&D and innovation still do not find much place in Indian industry.

The government should seriously address this issue, along with the industry.

There should be increased impetus to industry-institute partnerships, similar to those in countries such as China, Germany, USA or Korea.

Many organisations have started their own employee skill development programme to enhance their productivity, quality and competitiveness.

IEEMA has taken up two important initiatives, a Mission Plan 2022 and a Sector Skill Initiative.

The first one envisages building up Indian electrical equipment manufacturing capabilities to cater to the growing domestic demand and boost exports.

The other initiative focuses on the development of a strong base of skilled manpower to help the electrical industry go to the next level and be globally competitive.
J G Kulkarni | Photograph, courtesy: Business Standard