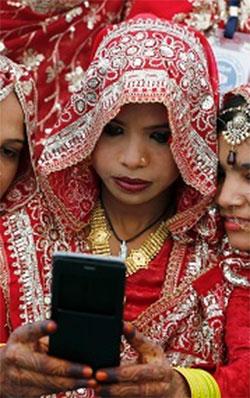 'Why are we being written off? Mukesh is serious with his intent and investment. This particular issue will settle down. Equally, it is nobody's case that he will be the only game in town.'
'It is not your birthright to win every day; you have to earn that right.'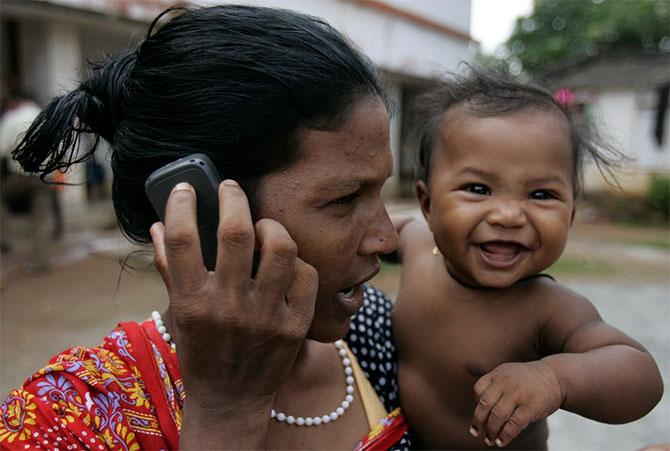 Sunil Bharti Mittal, bottom, left, says he is fond of Bill Gates' famous quote: "Success is a lousy teacher." Back from a long foreign business trip, the founder-chairman of Bharti Enterprises talks to Malini Bhupta and Kiran Rathee about the challenges posed by Reliance Jio and how he is determined to come out on top once again. Mittal says , today, Airtel is as ready as Jio in pure-play 4G operations. Excerpts:
Are you sleeping well these days, or is Jio keeping you busy?
It will be wrong for me to say that I and the senior leadership team of Airtel are not busy. This (the Jio launch) was expected, and, in our assessment, this should have happened a year or a year-and-a-half ago.
With Jio coming in, how many telecom operators will survive?
Market shares have been consolidating, with the top three players cornering 80-90 per cent of the market. Smaller players will struggle. With voice being offered free and data being given at low prices, you will see consolidation on a scale not witnessed before.
How is Bharti looking at increasing market share?
It is our aspiration to increase and not yield market share. In this industry, you can't turn back the clock overnight, but, in the past four quarters, we have gained 1.68 per cent.
PoI is not a weapon you want to fight with. It's not a weapon anywhere in the world, and it won't be here. Suddenly, you have an operator who launches services with free voice and other offers; so, a tsunami of traffic builds up. There may be some initial hitches, but this will get resolved
.
Pricing is just one part of the game. What is your broader strategy?
If you look at Jio's price plans, they are offering 10 buckets, which are along expected lines. Each bucket has more goodies and will ensure decent monthly ARPU (average revenue per user). What Jio has said is focus on buckets.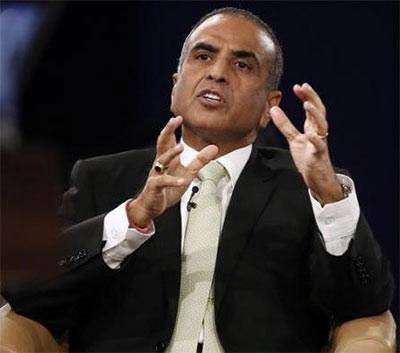 But voice still accounts for 70 per cent of your revenues.
Yes, but that will be replaced by data. We don't mind it when people consume more data and pay more for it. There is the Rs 700 plan, where voice is free. In voice, you need somebody on the other side to speak to you. India has got 460 minutes, which is one of the highest in the world.
Africa has 130 minutes, Europe 150-250 minutes. Our generation is talking less, our children even lesser. The growth of voice has actually been stagnant over the past two years. In some places, there has been contraction.
You've said in the past that as a company grows in size, the ability to take risks comes down. How true is this now?
Moments like these (the Jio launch) bring back your risk-taking ability. I am back as a risk-taker. As entrepreneurs, you give it all in the beginning. And, then, you start to manage risks, as there are shareholders. Then you reach a nt where you stop taking risks. I had not reached that point, but I had reached a stage where I was managing risks as an entrepreneur.
Bill Gates said "success is a lousy teacher" and I look at this quote every day. It is important to realise that it is not your birthright to win every day; you have to earn that right.
Jio is trying to disrupt the voice segment. Do you think you did not react fast enough on voice and didn't innovate much?
There is no innovation here. Making things free is not innovation. It's just a strategy to acquire market share quickly. We did it for some packages a year ago, though not at the lower end of the market. What Jio has done is for the lower-end packs.
So, they have done some smart new packaging and simplified tariffs, which you can say was long overdue. Data has not picked up, in terms of revenues, in India, as it has in the West, where it is 50-60 per cent. If the Jio launch accelerates data uptake, that's good.
Don't you think you missed the bus by keeping data price high?
We certainly didn't miss the bus because this whole game is new. For the past five years, 3G was going on; 4G is very new. We bought spectrum in 2010. We launched the first 4G network in Kolkata in 2012. The fact is there were no devices then. These have started to arrive in the past 18 months.
Even today, the total market for 4G VoLTE phones is 59 million handsets, increasing at four to six million a month. So, the timing is perfect. As for Jio, they only have the 4G business; they don't have 3G or 2G markets to build or develop.
They have to play this market very aggressively. We have been rolling out 4G for the past 18-24 months. Last year, we put up 88,000 sites, most of them 3G and 4G.
You are a market leader, but now you look like a follower?
We are not followers. We are today 3x Vodafone and Idea, when it comes to 4G. It means we have been doing very well for the past two years. We recognised early on that we didn't want to be caught off-guard when Jio came. We bought and traded more spectrum. Today, we are as ready as Jio in pure-play 4G operations.
So, the next two years will remain a pain point for the industry?
It may actually not be a pain point, in terms of the overall market structure. We may offer a surprise by picking up significantly higher revenue market share and I am going contrarian on this. We are at a lifetime high of about 33 per cent market share and we could be higher. That could be one outcome. For 22 years, we have fought every battle in the market.
Have you met Mukesh Ambani (Reliance Industries chairman) recently?
Yes, I did. In fact, I meet him from time to time. I have a very good relationship with him. He is in the telecom business now and we have to compete. He has a certain point of view. On some issues we agree and on others we have a different way of looking at things.
How do you react to Ambani's statement at the annual general meeting that incumbents have legacy networks and they are not equipped.
That was the day of his big launch and he is right. Existing networks are not pure-play 4G. Of the 165 million phones that are shipped, 80-85 million are feature phones – somebody has to serve that end of the market as well, and we are doing that.
We are also serving 3G users. We are not apologetic about being present in 2G, 3G and 4G networks. Jio is a standalone 4G operator and, therefore, must talk about that to support their viewpoint.
As a consumer, where do you see Jio?
Everybody buys the same technology. We have three VoLTE pilots going on and it's no big deal for us. All our 4G base stations are VoLTE-enabled. As soon as the handset numbers reach a point where we believe it's time to switch on VoLTE networks, we will.
Sometime early next year, we will be VoLTE-ready on a nationwide basis. We opened the 4G market and that fact cannot be taken away. We have millions of 4G customers and over 45,000 base stations today. We are a serious player in 4G. Jio is going to accelerate the 4G market because it is a pure-play 4G operator.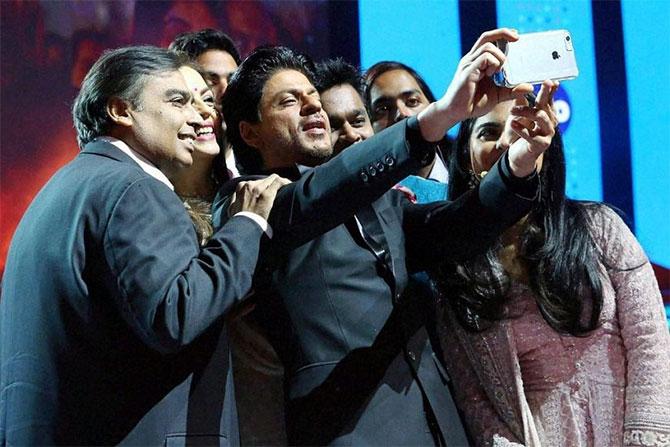 Amidst all this fight, where do your investors figure? There is concern over Airtel's debt position.
The debt position has been wrongly interpreted by the media. When I talk to investors, I have never seen concern. We have 2.37 times debt to earnings before interest, taxes, depreciation and amortisation (Ebitda) ratio, which is very healthy. Most other operators have significantly higher net debt-to-Ebitda ratio, certainly more than three.
I can sleep better knowing nobody can use this government to further his/her corporate interest. I feel this government will only side with one thing, which is India First. In this case, it is Digital India first.
Out of our net debt of nearly $12 billion, $5.5 billion is towards Department of Telecommunications' (DoT) payments. The rest is in foreign currency-denominated bonds. We borrowed $10.5 billion from banks when we bought operations in Africa; today, our net borrowing is almost zero.
Spectrum auctions are coming up and you have a new rival with very deep pockets. How do you address concerns over return on investment?
This is a legitimate concern. The industry has not been providing great returns to investors. The return on equity of Airtel is in single digits. But, others are significantly worse off. Idea and Vodafone must be in lower single digits and yet others must be in the negative zone.
So, with Rs 3.5 lakh crore of debt, the industry is under stress for three reasons: high spectrum costs, low tariffs, and high cost of operations. This is not an industry where inflation allows you to raise tariffs, already the lowest in the world. With Jio entering, tariffs are going to reduce further.
The positive aspect is you are reaching a point where this is becoming unsustainable. You will see consolidation. Also, broadband customers will go up to 700-800 million from the current 65-70 million. If there are three to four operators in the marketplace, I don't see why Airtel will not be at the forefront. In the short term, there will be pressure on margins and so, you have to be smart with costs.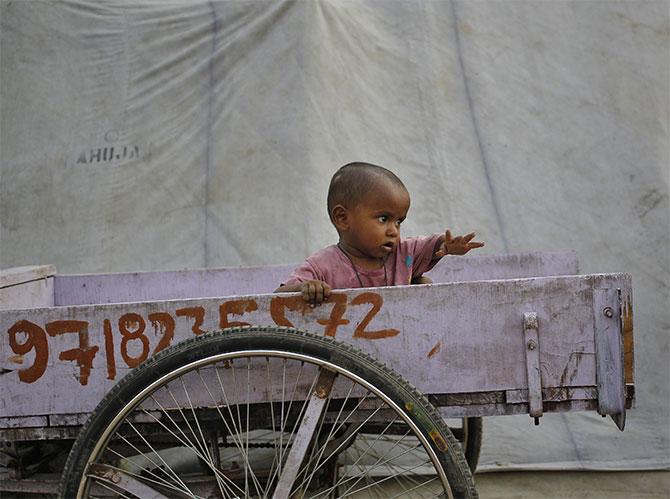 What about margins? Can you sustain 40 per cent margins, going forward?
If the absolute amount of money that comes from each customer improves by Rs 20-40 because of higher data usage, you will be able to amortise spectrum and pay for additional costs. India has been able to survive these rates because of scale and volume and, even in this case, scale and volume have to play out.
Absolute revenues will not go down because people will consume more data. Look at Jio's plans, which suggest they want an average of Rs 250-300 per customer. Today, the average is Rs 160-170.
But these are promotional offers and real tariffs will come into effect after January.
If (Mukesh Ambani) wants double digit returns on capital deployed, he needs to have a revenue pool that justifies expenses. What we hear from analysts is that they need Rs 30,000-35,000 crore of revenues a year to be at a reasonable level and that's a very good number to start with. We have about Rs 60,000 crore.
The Telecom Regulatory Authority of India says Reliance Jio has to be given PoIs (points of interconnect) by incumbents?
Of course, it's only a matter of days and weeks before things stabilise. This is not an issue.
But that's not the sense you get after seeing the tone of the letters exchanged.
PoI is not a weapon you want to fight with. It's not a weapon anywhere in the world, and it won't be here. When we came in, we had difficulties with BSNL and that got settled. After 2010, eight new operators were given licences and there were no issues with interconnect.
Suddenly, you have an operator who launches services with free voice and other offers; so, a tsunami of traffic builds up. There may be some initial hitches, but this will get resolved.
Jio has levelled serious charges against incumbents, including Airtel. It has alleged that incumbents are not allowing competition to thrive by refusing to give them interconnect bandwidth, and that they are not allowing consumers to port to Jio. How do you react to this?
It's only been two weeks and everyone, including Jio, is creating too much noise. They should have begun this process months in advance. As far as porting is concerned, it is an absolutely annoying charge that 69 people are being blocked from going to Jio.
Thousands come in everyday and thousands go out; who blocks whom? Porting requests are processed automatically and these 69 people will also be ported out, once all the requirements are met. Again, I would say this is hype.
Incumbents have alleged that Trai is biased against them and favours new entrants.
My view is that there should be healthy dialogue among industry participants. While we fight for customers in the marketplace, I would encourage all operators to talk. Our discourse with the government and the regulator has to be much more nuanced and there is a need for sobriety.
Whenever I meet the authorities, I ensure that the dialogue is enabling, where we can move the industry forward.
Incumbents have also spoken about crony capitalism.
I can sleep better knowing nobody can use this government to further his/her corporate interest. This means that I don't expect the government to help us against anybody coming into the market. At the same time, I don't think the government will do anything to not allow us to have a play in the market.
I have met the Prime Minister and other significant ministers and I feel this government will only side with one thing, which is India First. In this case, it is Digital India first. Anyone who supports the government's vision will be welcomed. I hope Airtel will be one of the leading participants in Digital India.
Do you think Jio has managed to market its plan for Digital India better to the government than you?
Quite possibly. But Airtel has been around for 22 years and has played a remarkable role. I remember a time when I could get a phone connection because my father was a member of Parliament.
We have started putting our employees at the core of our vision. We ensure our employees are passionate to deliver value to our customers. That, to my mind, is the single-biggest factor behind our success
.
The fact is the telecom revolution has been decisively led by Airtel for 22 years and we have competed with the brightest and the best – AT&T, Telenor, Vodafone, MTS, etc. We have held our ground, gained market share and customer acceptance. We often get less credit for it.
Industry players say that to push data, investments of over Rs 5 lakh crore will be needed. It may not be easy for promoters to bring in that much of equity. Do you expect strategic foreign investors to show interest in India as a market and invest?
This industry requires deep pockets. In fact, we have built such a high hurdle rate that it is not possible for anyone to enter. Can an Airtel of 1994 start a telecom business today? Mr Ambani had to invest Rs 1.50 lakh crore to enter this industry. It is a massive protection for existing players.

Airtel alone has spent Rs 1.60 lakh crore, of which Rs 88,000 crore was on spectrum over the last four-five years. It is a very expensive game. But for players like Vodafone, AT&T, Verizon, DoCoMo, SoftBank and Singtel, these are numbers that play every day.
Verizon bought a minority stake from Vodafone for $155 billion. These are the people who can come in. But, you have to give credit to Mukesh Ambani for having the audacity to start a ground-up operation. Nobody has done it globally.

But, foreign capital exists in many shapes and forms. We go and pick up foreign capital of $5.75 billion in bonds to support this business. Our bonds have been heavily subscribed and are doing extremely well. We could have priced them even more sharply and reduced our interest rates further. I think foreign capital will be available to existing players in one form or other.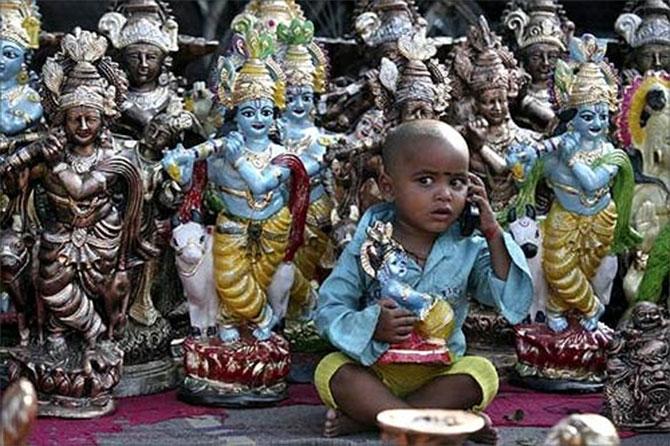 Do you see Singtel increasing its stake in Airtel?
They can always increase it in the market place, but our float in the market is very little. We are at 27-28 per cent and there is little available to buy.
You fought Reliance in the marketplace 13 years ago. Are you better prepared this time around?
Were we not better prepared last time? You know the outcome. This is one thing that irritates me. Why doesn't anybody focus on Hutch, AT&T and Vodafone? In 2002, after my public issue, everyone said we will shut down.
We came out of it and are in a better position. Why are we being written off? Mukesh is serious with his intent and investment. This particular issue will settle down. Equally, it is nobody's case that he will be the only game in town.
What factors will work to Airtel's advantage?
What are the key triggers to succeed in this business? The main ingredient is spectrum and we have done very well on that front. We have covered our spectrum pool in a dramatically better way. Auctions are coming up and, thankfully, a lot more is available now.
We will plug the gaps and acquire more spectrum selectively. There are also trading opportunities, which have been halted temporarily by the DoT during the auction period. The activity will resume when auctions are over. I cannot push my network people to deliver unless I give them the key raw material.
Second is network deployment. Last year, 88,000 base stations were rolled out, the highest in India's history. Nobody has put up that many base stations in a year, not even Jio. Will my team beat that this year? I think, they will. It will be another big year. We have announced Project Leap, which is Rs 60,000 crore of investment over three years.
Project Leap will ensure that 4G, 3G and 2G are available everywhere. Then you come to customer service and brand. I think we have demonstrated in 22 years that we have done very well. Airtel, as a brand, has been No.1 all these years. One of the most important ingredients in any customer service business is employee satisfaction.
We have started putting our employees at the core of our vision. We ensure our employees are passionate to deliver value to our customers. That, to my mind, is the single-biggest factor behind our success. Our people own this company, as this is a highly professional company and we attract the best professional talent. We have not left any flank unguarded.
When are your children going to taking up a role in Airtel?
Hopefully, they will be good shareholders like I am. They are well-groomed and well-trained, but they are following their own paths. Kavin is doing Hike and has shown great success at a very young age and he is leading a company of the size I was leading at 48.
He has raised real money and is very passionate about the business. My other son is working at SoftBank in California and works on tech investments. He is a Harvard graduate. My daughter is in London and has invested in young upcoming designers. My son-in-law is doing hotels in Europe and the UK. We do the real estate development and he puts up hotels.
This company was designed to get out of family control. I led this company and, in some sense, still lead it, but we now have professionals, who are not beholden to me.
You see yourself stepping away?
Operationally, I have stepped away. I don't get into tariffs or porting. The only thing I do is big strategy like the roll-out of 4G nationally. This is where an entrepreneur and a professional can combine beautifully.
A professional can be concerned about returns on capital. But, if I can say, as an entrepreneur and the single-largest shareholder, we'll deal with lower returns for a strategic reason, then this combination works.

Reliance has an advantage because they can direct capital. Vodafone has the least advantage as they have to look at investors 24x7. We come in the middle, as there are a new set of tools used by professionals like Gopal Vittal (chief executive officer) and I have the traditional risk-taking ability.
When we outsourced networks, we were killed by the world. Then it became a case study. I had to put my neck on the line at the board meeting by saying that you can have it if this doesn't work, but we have to do it. Gopal and I combine that part very well. Last year, we agreed to roll-out 4G across India. We decided to go GSM, even as everyone said CDMA is a superior technology. This is where I add value to this company.
Is it difficult to let go of control?
I love letting go of control.
Photographs: Parth Sanyal/Reuters, Anindito Mukherjee/Reuters, Ajay Verma/Reuters and PTI Photo.