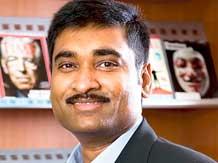 Having invested around $330 million in over 90 companies across 10 cities in India since 1998, Intel Capital remains bullish on the 3G and broadband adoption in the country.

The investment arm of US-headquartered chip-maker Intel Corporation expects India to add around 300 million internet users over the next five years.

It plans to invest in companies that support the ecosystem and technology infrastructure required for this growth.

Since January 2013, Intel Capital has invested in six Indian firms, including Snapdeal.com and Savaari Car Rentals.

Sudheer Kuppam, managing director (Asia-Pacific) at Intel Capital tells Business Standard each member of his team is looking at at least a dozen opportunities at any given time.

Excerpts:
Which are your focus areas for investing in India?

We are quite bullish on the 3G technology and broadband adoption in India, as we expect the country will add about 300 million new internet users in the next three-to-five years.

So, what we want to do is support the ecosystem and technology infrastructure that India will require after five years from now.

With this view, we are looking at firms in areas such as data centres, data centre software, cloud services and infrastructure, and network storage, among others.

We are also looking at applications and software related to smart devices.

We are exploring firms that leverage technology to help Indians access smart devices through touch, gesture, speech recognition, and voice recognition.

What makes you bullish on the cloud technology, which some experts say is a bubble?

Different people have varied opinions and we cannot comment on all of those.

But at the end of the day, data centres are being built all over the world to digitally support both private and public clouds.

Most governments want to retain the data that belongs to their citizens within their territorial boundaries.

Also, with more and more people adopting smart devices, thereby generating a lot of data, it is leading to incredible growth in data centres and storage space in India.

The opportunity is huge and a lot of entrepreneurs are trying to innovate to make solutions and products to support this.

What is India's potential vis-a-vis other Asia-Pacific countries?

Every country in the region comes with its own competencies.

India as a very large market, with significant growth potential over the next decade.

Technology adoption and broadband adoption in India is still low compared to developed regions in the Asia-Pacific.

This is as an opportunity and we want to promote and take part in the technology infrastructure built-up.

What are your observations about the investment climate in India?

We haven't seen any slowdown in investment in the technology sector in India (despite the macro-economic concerns).

We have a fairly large team with six investment professionals across Bangalore, Mumbai and Delhi.

At any point in time, each member in my team is looking at a dozen opportunities.

We generally invest in only about two per cent of the firms that we come across.

From inception to close, the average time frame for a deal to materialise is four-to-six months.

This includes due diligence from technology, product, market, and financial point of views, along with term sheet evaluation, negotiation, and pricing of the asset.

What is the timeline for returns in India?

Typically, the average holding period for a firm in a venture portfolio is between five and seven years.

For us, it is no different unless the growth in revenue comes at a faster pace.

We believe if a business is not growing by 40-50 per cent annually, it is tough to generate returns for investors.

What are the plans to deploy the remaining 20 per cent of Intel Capital Technology Fund?

We had launched this fund in December 2005, and invested over 80 per cent of the $250-million fund.

Over 40 companies have received investment from the fund.

The remaining funds will be deployed in areas that we are focused on, such as, cloud, data centre, and mobile technology.

Deployment depends on the deal flow and quantum of deals going forward. Of every 100 deals that we look at, we invest in only one or two.

So we cannot forecast the timing on when we will exhaust this fund and start a new fund.

When the right time comes and we have exhausted this fund will we go through the process for a new fund.

Are there any new segments within technology that you may look to explore?

Historically, we have supported the education vertical, basically bringing in new forms of technology and leveraging technology to support education. That continues to be of our interest.

There are various things that can be done within this space.

When we talk of hosting content in the cloud, it can be used for delivery of education as well.

So, students can access content through smart-devices.

I can't discuss anything further on this as we typically do not discuss things until they are closed.

Are you looking at investing in device manufacturing in India, as there is rising interest in the same from both industry and the government?

When it comes to semi-conductor and device-related innovation, Japan, Taiwan and South Korea stand out.

Unfortunately, India does not have any manufacturing-related infrastructure.

Whatever moves the Indian government is making is appreciable, but they need to do more.

At this point, we are not interested in looking at any manufacturing-related investment in India.
Image: Sudheer Kuppam; Photograph, courtesy: Business Standard