At this point of time, the requirement of the economy is obviously more investment, which will create more jobs and increase purchasing power that will sustain a high level of production, says K M Chandrasekhar.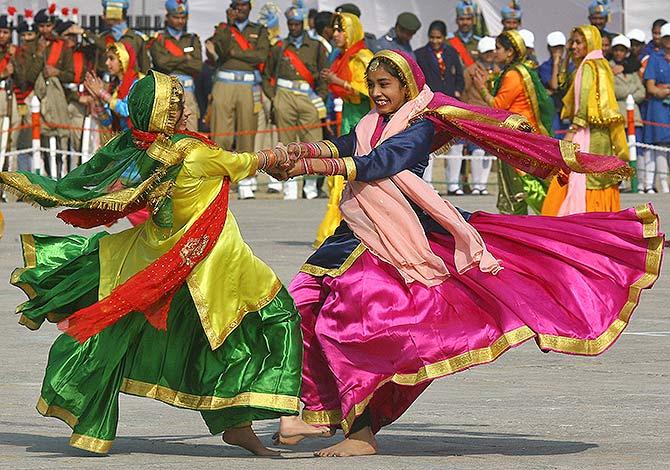 The fact that the economy is facing troubled times has now been widely accepted.
The gross domestic product (GDP) growth rate has touched a three-year low of 5.7 per cent in Q2 of 2017 as against 6.1 per cent in the previous period and market expectations of 6.6 per cent.
Credit offtake in the non-food sector declined to a record low of 3.3 per cent in February 2017, the lowest in several decades, on a year to year basis as against an increase of 9.9 per cent in February 2016, according to Reserve Bank of India (RBI) data.
Credit to industry actually contracted in this period by 5.2 per cent, particularly credit flow to medium units, which declined by 12.2 per cent.
While the Nikkei Manufacturing Purchasing Managers' Index showed an improvement to 51.2 per cent in August this year, the Services PMI remained low at 47.5 per cent.
According to the Economic Survey, 2016-17, medium, small and micro industrial units are reported to have shown an alarming picture of declining investment and a high degree of closure.
The phenomenon of jobless growth has been with us for some years now and this is likely to be accentuated by decline in the informal sector.
In eight labour-intensive sectors, the Labour Bureau estimated that fresh job creation in 2015 was only 135,000 and in April to December 2016, it was barely 231,000, comparing unfavourably with 1.265 million jobs created in the fiscal year 2009.
The fact that the government has recognised this problem is a good sign for the economy.
The word "stimulus", which, for some reason, had become a bad word in the years after 2008-09, is now back in circulation.
It is good to hear from Union Finance Minister Arun Jaitley that, as a proactive government, economic indicators are being analysed to take appropriate action.
Indeed, it has always been my view that the economy must be watched carefully at every turn and policy adjusted to meet its requirements from time to time.
For some time now, we have been too focused on "holy cows" in the management of the economy - concepts like the fiscal deficit being sacrosanct, monetary policy being entirely inflation targeted and high degrees of regulatory action aimed ostensibly at black money and corruption.
The economy has also been subjected to severe jolts from which it will take time to recover. Reforms are necessary and we must, indeed, look at the long term.
However, the pace of reform must be modulated, taking into account the conditions prevailing in the national as well as global economy.
Pragmatic corrective action should also be part of rational economic policy.
At this point of time, the requirement of the economy is obviously more investment, which will create more jobs and increase purchasing power that will sustain a high level of production.
Official figures show that gross fixed capital formation in India as per cent of GDP fell from 34.6 per cent in 2011-12 to 29.3 per cent in 2015-16 and 26.6 per cent in 2016-17, which indicates a fall of about eight per cent.
As there are no indications as yet of a sizeable improvement in private investment, there has to be much heavier public investment.
Fiscal deficit limits are usually prescribed so that government borrowing activity does not crowd out private investment.
When private investment is not sufficiently active, there is no alternative to substantial public investment, even if this leads to self-imposed fiscal deficit norms being breached.
Big projects, like the Mumbai-Ahmedabad high-speed rail, involve heavy investment, establishment of subsidiary industries and creation of jobs and purchasing power.
It would be desirable for the government to look seriously at the other five high-speed rail corridors mentioned in the 12th Five Year Plan document, as well as other high investment measures.
It is also necessary to create more purchasing power in the hands of consumers. Member of Parliament Subramaniam Swamy has gone to the extent of suggesting abolition of income tax.
While this may be an extreme measure, suitable readjustments to the goods and services tax rates may put more money into the pockets of consumers.
Prices of petrol and diesel are obvious candidates for readjustment.
Figures show the price of petrol went up from Rs 63 on July 1, 2017, to more than Rs 80 by early September.
Data of the Petroleum Planning & Analysis Cell indicate that excise duty on petrol has gone up by 54 per cent, value-added tax by 46 per cent and dealers' commission by 73 per cent. For diesel, the corresponding figures are 154 per cent, 48 per cent and 73 per cent respectively.
While retail prices of petrol and diesel have gone back to 2014 levels, crude oil prices have come down to less than half, resulting in revenues to government increasing from Rs 3.32 lakh crore in 2014-15 to Rs 5.24 lakh crore in 2016-17.
One of the reasons the 2008-09 stimulus showed quick response was the coordinated manner in which the RBI and the government of India worked together.
While the RBI is an independent and autonomous constitutional institution, there is no reason why it must work at cross purposes with the government because both have the same objective of the economic well-being of the people of India.
Hence, it is necessary for the RBI as well as the Securities and Exchange Board of India to look at regulatory measures in the light of present needs of the economy and react as they consider appropriate in their wisdom.
In my own view, regulatory overreach by various agencies at this stage would need to be curtailed so that the economy can begin to show green shoots once more.
GST is an excellent reform, a long delayed reform, but its implementation should be carefully monitored to avoid an atmosphere of fear, particularly amongst small and medium industries and trade.
As part of any stimulus package that is planned, it is also necessary to put in place specific measures aimed at addressing problems faced by specific sectors of the economy.
In the present situation, the emphasis will obviously have to be on job-creating in industrial and service sectors.
The economy needs to be put back on its rails. Hopefully, change is round the corner and we will enter a period of consolidation and stability, free of shocks.
Photograph: Ajay Verma/Reuters
K M Chandrasekhar is former Cabinet secretary, & currently chairman, Centre for Development Studies, Thiruvananthapuram.