'I like to challenge myself. Competing against players much younger than me is something that I want to keep doing,' Chess Legend Viswanathan Anand tells Dhruv Munjal.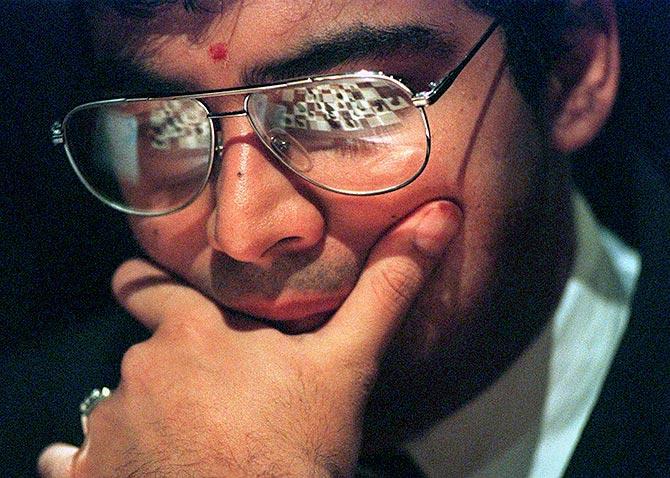 If there ever were a world championship for politeness, Viswanathan Anand would win it every year.
If there were one for longevity, he would probably win that, too.
But perhaps above all, Anand's greatest quality is his honesty, of a kind that has helped him stay at the top of his sport for over 30 years.
In 1995, when he lost his first world championship playoff to Garry Kasparov, Anand was quick to admit that he just hadn't been good enough and that his game needed more depth.
That was an odd thing to say for the second-best player in the world, but that was Anand then, and that is Anand now.
He is also one for constant improvement.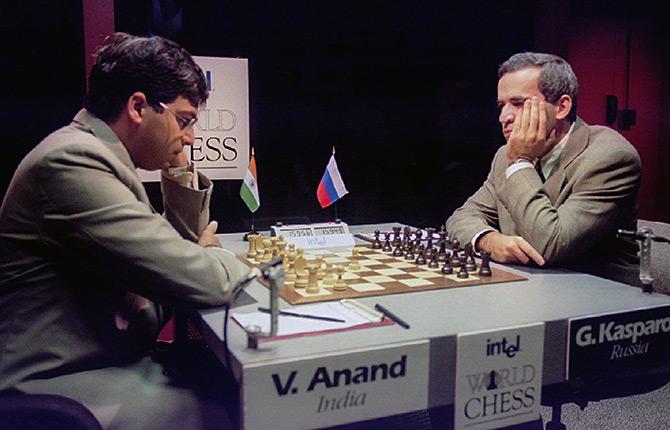 The defeat to Kasparov changed him -- Anand realised that in order to be competitive in matches of such magnitude, his preparation had to be better.
Now, as he reveals in his new book, Mind Master: Winning Lessons from a Champion's Life, the volume of preparation he did through the course of that match in New York is what he normally does over a day.
But at the same time, he confesses that the last few years have seen him ease up a bit.
"You have to work the extent necessary.
I now try to seek the optimum amount of training instead of spending hours and hours studying moves," he says.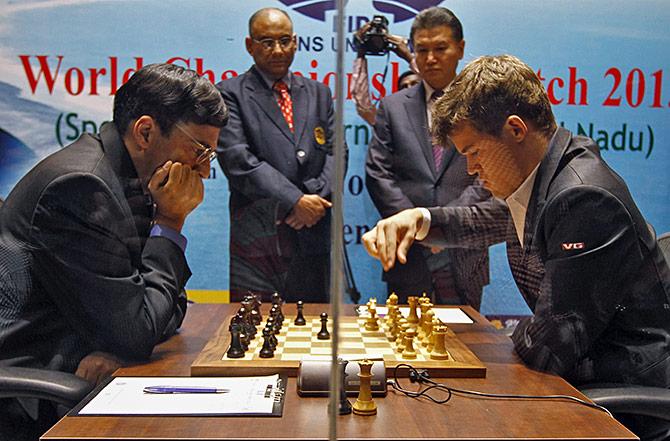 For a player born in the pre-computer age, unlearning has been a major part of Anand's career.
That is perhaps why he relates more to Kasparov than to Magnus Carlsen, the 29-year-old reigning world champion who beat Anand to the world title in both 2013 and 2014.
"Kasparov and I had to adapt, whereas as you look at Carlsen, his game is very powerful but you can tell that he hasn't had to unlearn anything," says Anand.
Nowadays, of course, chess is massively driven by technology: lLarge databases and sophisticated chess engines grant players the kind of information past generations never had.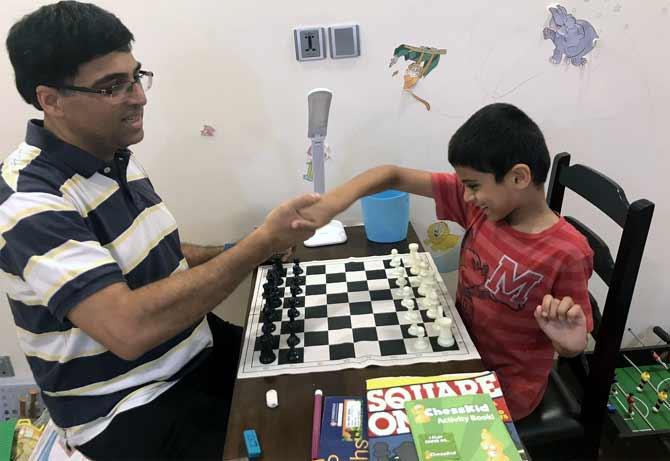 When IBM's Deep Blue beat Kasparov in 1997, the outcome was hailed as an upset.
Twenty years on, a simple phone app can probably beat most Grandmasters.
Anand's training process has changed partly due to this enhancement in technology.
"Initially, the computer makes minor corrections, but after a point you realise that you can't ignore it," he feels.
"They are so advanced these days that they sometimes point in a completely new direction, which then clashes with your own chess aesthetic. You're forced to look at moves that you may have earlier rejected."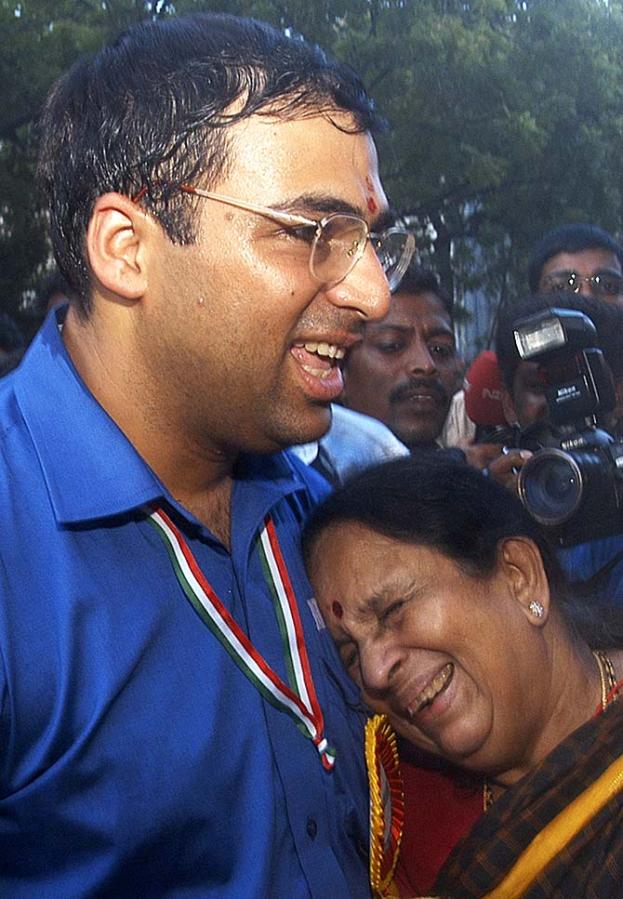 Mind Master is an extension of the handwritten post-match notes that Anand has taken down almost all his life.
It's a habit that his mother Sushila instilled in him, in an attempt to make her son realise that once it's all done, those very thoughts will enable him to look back at his journey with fondness.
"The notes were really helpful in the early part of my career. It made me understand who I was, what I wanted to be," recalls Anand, adding that the tiny details are what add colour to his story.
The passing of his mother in May 2015 was a blow for Anand.
She had taught him to play the game, and it was a loss that Anand desperately struggled to cope with.
Despite his best attempts to get his mind off things, he'd often break down.
The following month, Anand travelled to Stavanger to compete in the Norway xhess tournament.
Determined to place all his focus on the board, Anand put on a sparkling show to finish second behind an inspired Veselin Topalov -- a performance he says, in spite him not winning, acted as a great healer.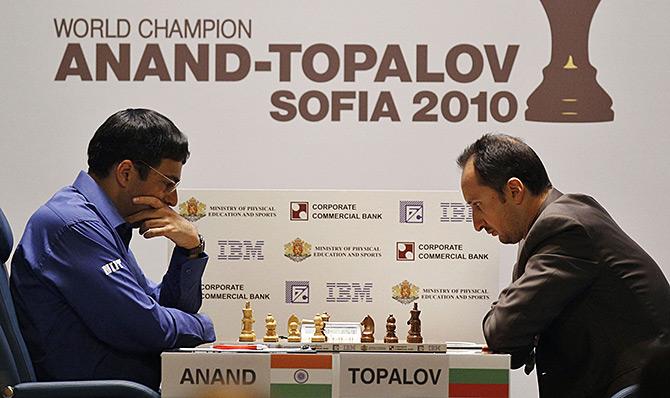 Expression of emotion is extremely rare for Anand, whose phlegmatic demeanour and stoical calm have earned him the unofficial title of the 'nicest world champion ever'.
Never one for mind games, has this evident lack of nastiness ever worked against him, particularly when challenged by more combative opponents?
"It sort of evens itself out. The times when I really wanted to pick a fight cancels out the occasions when I'm glad that I didn't waste my energy on someone," he explains, before quickly clarifying that he's not overly attached to this nice-guy image.
Anand recollects how Anatoly Karpov once made him wait 40 minutes before a game in Dortmund in 1997, a tactic that almost impelled him into going up to the arbiter and registering a protest.
Eventually, he let the matter pass.
Looking back, Anand wishes he had been more confrontational.
"There are significant advantages to standing your ground. But you must also be comfortable with yourself. It's a strange balance."
Intriguingly, some of Anand's sporting heroes have been rather dissimilar to his own style.
In chess, he always admired the great Bobby Fischer, but outside of it, he developed an appreciation for the maverick talents of John McEnroe, the fiery American tennis player infamous for his temper (Anand, in fact, took tennis lessons as a youngster, but eventually abandoned the sport in favour of chess).
Living in Madrid also endeared him to Zinedine Zidane, the occasionally petulant Frenchman who played for Real Madrid at the time.
Anand still follows Real, which Zidane now manages, very closely.
"I guess I enjoy watching other people do what I'm too lazy to do," he laughs.
Closer home, Anand has been impressed by the likes of R Praggnanandhaa, Nihal Sarin, D Gukesh and Raunak Sadhwani.
Anand's success down the years has helped India establish a stellar talent pool.
In 1988, he became India's first Grandmaster; the country currently has 65.
Not to mention that with more academies and better financial support, playing the game at the highest level has become easier.
"The best part is that these guys have so much time on their side. Plus they are equally good at different time formats. One of them, I'm sure, will make it big," he feels.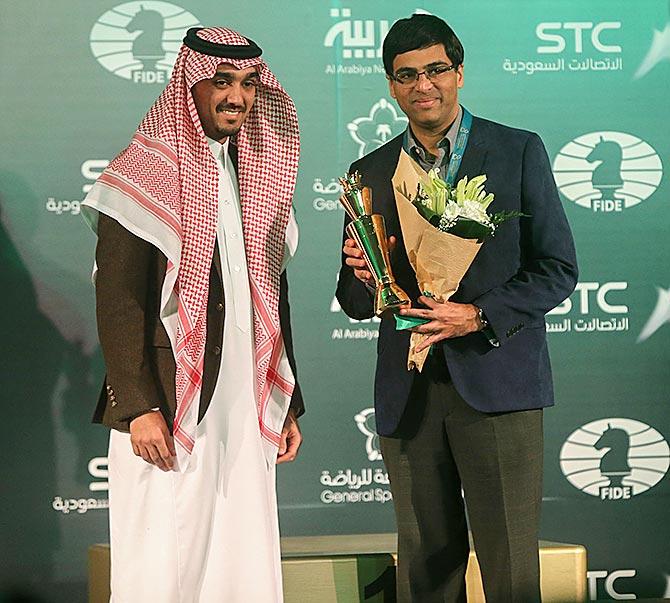 As for Anand himself, results in the last few years have slid.
He did win the World Rapid Chess Championship in Riyadh in 2017, but there is a general consensus among observers -- confirmed by Carlsen and Wesley So in recent weeks -- that Anand is over the hill.
Which only seems natural, since chess players normally start to fade away once they cross 35.
By that yardstick, Anand's consistency has been truly remarkable -- he has featured in the world's top 10 since 1991, a quite astonishing feat.
Even now, he hopes to remain "reasonably competitive".
"I like to challenge myself. Competing against players much younger than me is something that I want to keep doing."
That is commendable since so many years of constant competition can be mentally draining.
Anand sometimes like to take long walks and listen to music -- Frank Sinatra's My Way is a favourite -- to deal with the pressure that comes with playing chess at such an unforgivingly high level.
He acknowledges that at his age, maintaining concentration levels -- particularly in rapid tournaments -- is tough.
"You just have to find something to do. Sometimes, I take my computer to events (as he did in Riyadh) to keep focus," he says.
Given the strain, how long can he go on?
"I don't know... not more than five years, I suppose. But I definitely feel that I'm getting closer."