Bobby Charlton has previously been a harsh critic of Jose Mourinho and was understood to have objected to his potential appointment when Manchester United were looking for a successor to Sir Alex Ferguson in 2013.
United's new manager seems to have made peace with the England legend though...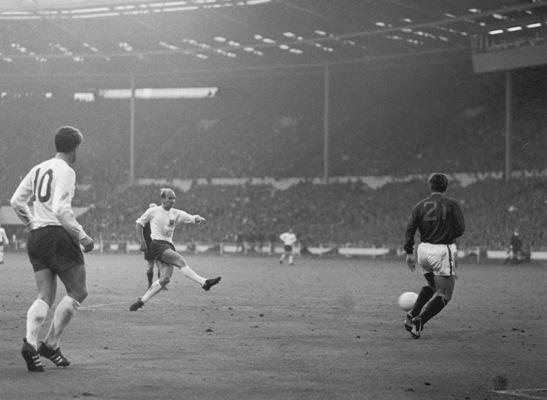 IMAGE: Bobby Charlton scores England's winning goal as Portugal's Jose Carlos runs in to try and intercept during the 1966 World Cup semi-final at Wembley. Photograph: Central Press/Hulton Archive/Getty Images.
Manchester United's new manager Jose Mourinho made peace with Bobby Charlton as he met the Old Trafford icon at the club's Carrington training ground.
Charlton has previously been a harsh critic of Mourinho and was understood to have objected to his potential appointment when United were looking for a successor to Alex Ferguson in 2013.
The 78-year-old, a member of United's board of directors, also criticised Mourinho in 2012 for poking Barcelona's assistant coach Tito Vilanova in the eye during a heated touchline clash, saying at the time: "A United manager wouldn't do that. Mourinho is a really good coach, but that's as far as I would go really.
"He pontificates too much for my liking. He's a good manager, though." But, despite Charlton's criticism, United finally turned to Mourinho last week, hiring the former Chelsea manager after the failed regimes of David Moyes and Louis van Gaal.
With Mourinho being taken on a tour of United's training base, it could have been an awkward moment when he met Charlton, but the 53-year-old Portuguese was keen to bury the hatchet.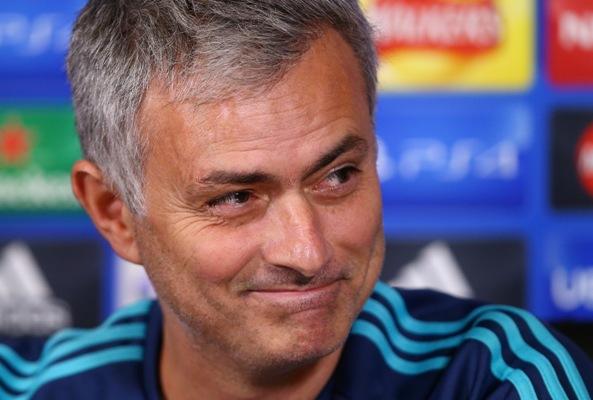 IMAGE: Jose Mourinho during a press conference. Photograph: Clive Rose/Getty Images.
Mourinho shared a warm embrace with Charlton and, in reference to the United legend's goals in England's semi-final victory over Portugal in the 1966 World Cup jokingly told him: "You killed my country's dream in 1966 but even so, all the best".
Charlton responded by saying: "I am very happy to see you here" before Mourinho told him to save the kind words until he starts winning matches.
The video of the meeting, released on United's official website, will be seen as an attempt by the club to draw a line under Charlton's comments about Mourinho.
Mourinho and long-time assistant Rui Faria joined Charlton, United's executive vice-chairman Ed Woodward and head of elite development John Murtough on a tour of the club's training centre.
The former Real Madrid boss was also photographed by his wife Matilde's Twitter account in an image that showed him standing outside the training ground holding a club shop bag emblazoned with the United badge.
Mourinho is scheduled to start work with those United players not involved in Euro 2016 or the Copa America when they report back for pre-season training on July 4.