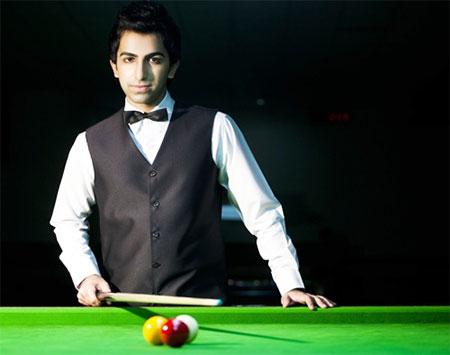 Fifteen-time World champion Pankaj Advani advanced to the quarter-finals of the IBSF World Snooker Championship after two successive victories in Doha.

Defending his 2015 title, Advani stayed on course with identical victories in the last-32 and the Round of 16 matches. The ace cueist overcame Pakistan's Babar Masih and then Keen Hoo Moh of Malaysia with 5-3 scorelines.

The last-16 tie against the Malaysian included a stunning 126 break
by Advani.
Advani is the sole men's player remaining from India and will have to get the better of Thailand's Thanawat Tirapongpaiboon to secure a medal at the Worlds.
Results: (Last 32)
Pankaj Advani (India) bt Babar Masih (Pakistan) 5-3 68-22, 51-72, 67(54)-74, 95-19, 7-113(68), 83-1, 75(61)-17, 84-19.
(Round of 16)
Pankaj Advani bt Keen Hoo Moh (Malaysia) 5-3 13-63, 100(68)-20, 133(126)-7, 34-72, 44-76, 83-20, 49-45, 70-43.