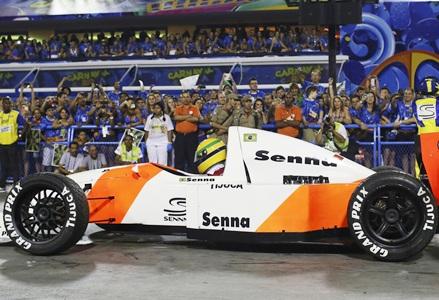 Williams will have a picture of Ayrton Senna on their car this season as Formula One marks the 20th anniversary of the triple champion's death.
The Brazilian, who won his titles with McLaren, died after crashing his Williams at the Imola circuit in Italy on May 1, 1994. He remains the last racing driver killed during a grand prix weekend.
Williams have had the Senna Foundation's double S logo on their cars as a mark of respect ever since and this year's FW36 will feature a new tribute on the left of the nose cone with a picture of the driver next to the words 'Ayrton Senna Always'.
"I was very close to Ayrton and the iconic double S logo has been a mainstay on our cars since his death 20 years ago," said team founder and principal Frank Williams in a statement.
"This new logo is our way of celebrating his achievements as a racing driver, and also the sterling work of his Foundation which is doing so much to promote educational opportunities in Brazil."
Williams have a number of Brazilian sponsors and Felipe Massa has joined from Ferrari as one of their drivers.
Image: A mock Formula One car with the name of late Brazilian driver Ayrton Senna writen on it.
Photograph: Pilar Olivares/Reuters