It's that time of the year when the diyas and rangolis add a special touch to our homes and heartfelt messages pour in from family and friends.
And sharing their warm greetings on Diwali were our sports stars, who took to social media to wish their fans on the auspicious occasion.
Leading the flurry of greetings was Sachin Tendulkar who took to Twitter to wish his fans via a video.
Summarising what Diwali means, Tendulkar wished his fans and asked them to enjoy responsibly. "Think of the senior citizens and animals. No one should be inconvenienced", he said in his short, and crisp greeting.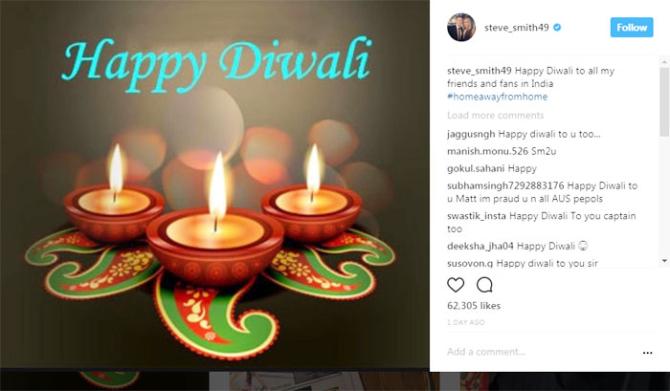 Among others who sent their wishes were Australia captain Steve Smith, his deputy David Warner and former India cricketer Mohammed Kaif.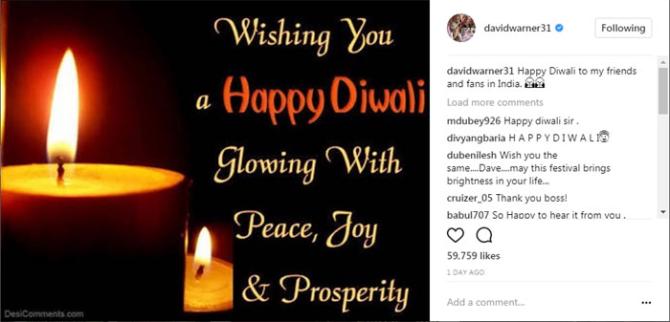 Encouraging his fans to buy Diwali diyas from small-time artisans and local shopkeepers, Kaif wrote: "Buy Diyas from such hardworking people on the streets, let's not bargain and make their Diwali worth celebrating."
He also made a thoughtful remark on showing respect to everyone, he wrote: "Lecturing on festivals is in my view not the best thing to do. People must themselves act responsibly & respect each others festivals. Simple."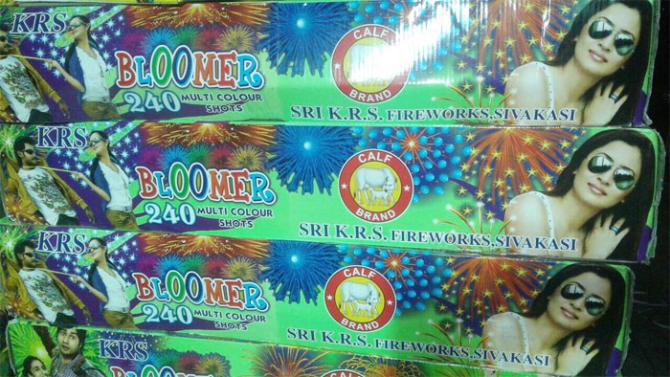 But one Diwali tweet that had us in splits was that of former badminton doubles player Jwala Gutta.
Gutta herself could barely contain her amusement when she spotted her portrait adorning the boxes of a local firecracker firm.
Seeing the funny side of it, the badminton badass tweeted the picture.
"Now I have achieved everything", she tweeted with smileys to show her amusement.
Images, Kind courtesy: Steve Smith/Instagram, David Warner/Instagram, Jwala Gutta/Twitter.
Video, Kind courtesy: Sachin Tendulkar/Twitter