'Nothing to complain. I think I played a great match'
'I have not much more inside me. I give it my best'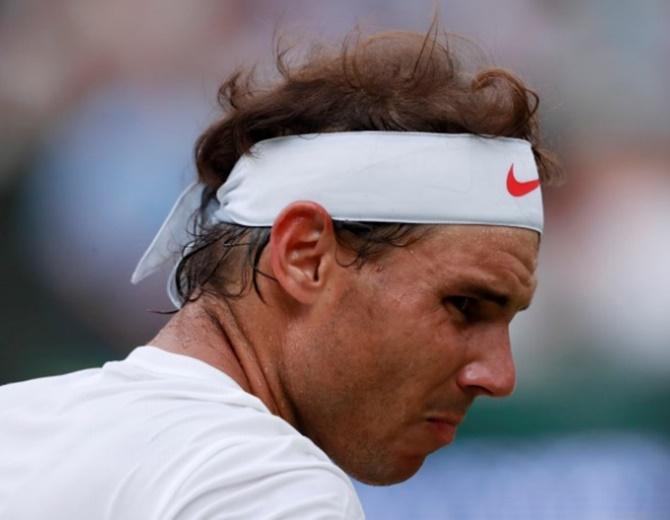 Rafael Nadal said he was proud and had nothing to reproach himself for after losing a top-quality Wimbledon semi-final to great rival Novak Djokovic on Saturday.
The two-day, five-hour-15-minute match of breathtaking shotplay and tiny margins between two giants of modern tennis ended 6-4, 3-6, 7-6(9), 3-6, 10-8 in Djokovic's favour.
"Nothing to complain. I think I played a great match. I have not much more inside me. I give it my best," the 32-year-old Spanish world number one said.
"I think I did a great work. Is difficult to come back after injuries for a long time and have these kind of results, so I am proud of myself."
Nadal, who won the French Open for the 11th time last month, spent much of 2016 out of action with a wrist injury.
He has won the Wimbledon title twice but last reached the final in 2011 and has since struggled at the All England Club with a series of losses to lower-ranked players.
It was his 52nd match against Djokovic, 31, a rivalry dating back to 2006. Serb Djokovic leads the head-to-head 27-25.
"I can say he deserve (the win), because he deserve it. In my opinion, he deserve it. I deserve it, too. Both of us deserve it," Nadal said wearily.
"As I say the other day against Del Potro, anyone could win. Today I say the same. The other day was for me, today was for him. That's it."
Argentine Juan Martin del Potro stretched Nadal to five sets in the quarter-finals.
"These kind of matches between probably two great players, playing so well both of us, anything could happen. That's it. Today was for him. Well done," Nadal said.
"Played great. Semi-finals, after a while without being there. Winning some great matches, especially in that quarter-finals against Del Potro. Today was another great match."
Nadal said he regretted losing an opportunity to win another major title.
"But that's it. Nothing else. I go for holidays proud of the things that I'm doing."