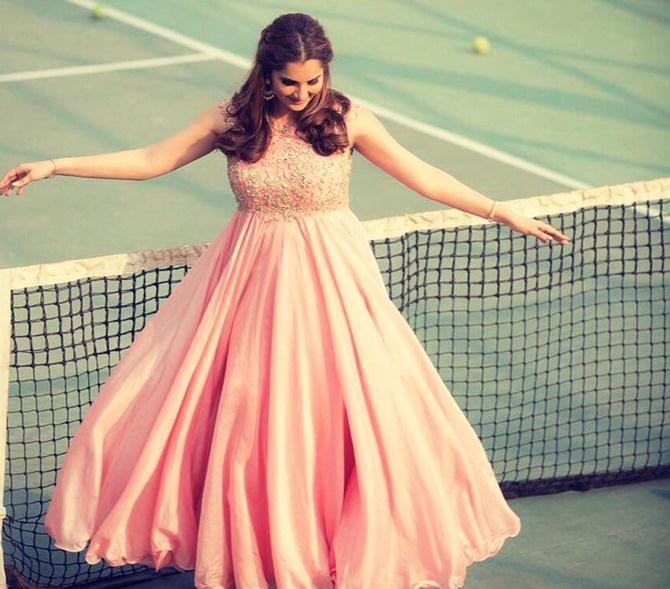 Sania Mirza has continued to be her athlete self.
On Wednesday, the expectant tennis star posted a video that shows herself on the court for a workout session.
Due in October, she confidently showed off her strokes and returned the tennis ball across the net with sister Anam Mirza.
Watch the clip here:
She captioned the video with, "Told you … can't keep me away .. I need some wheels to move though."
A few days earlier, Sania had posted a photograph of herself wearing a dress on the tennis court and wrote, "You can take the player off the tennis court for a while .. but you can't take the tennis out of the tennis player ever".