The second semi-final in the Euro 2020 championships will be played between England and Denmark tonight from 00:30 am IST in London.
England entered the European Championship semi-final with a 4-0 win over Ukraine in the quarter-final.
The Danes' 2-1 win over the Czech Republic secured them a place in the last four.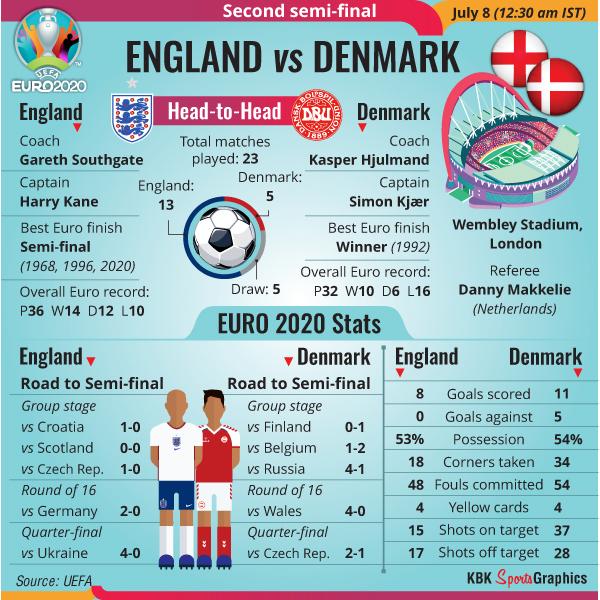 Will England create history at Wembley? Or will the Danes sail through to the final?
Time to VOTE!