IMAGES from Day 1 of the US Open.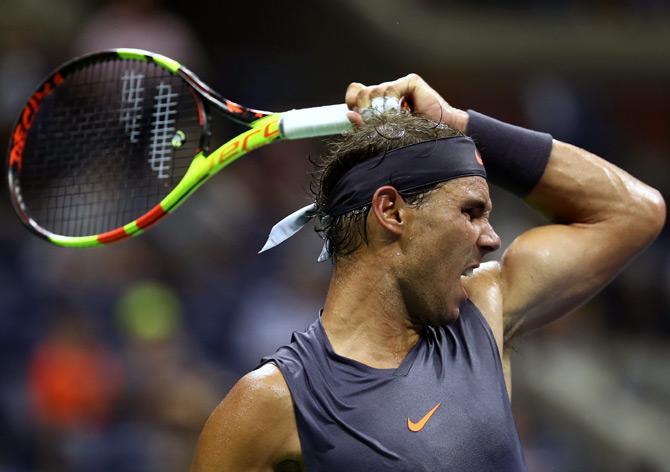 Defending champion Rafael Nadal progressed to the second round of the US Open on Monday after fellow Spaniard David Ferrer retired midway through the second set due to a calf injury.

Nadal, the world number one, breezed through the first set without facing a break point but the 36-year-old Ferrer fought back in the second, breaking Nadal twice before the injury forced him to stop with the score at 6-3, 3-4.
Ferrer, whose decision to retire brings the curtain down on his final appearance at a Grand Slam, said he had taken an injection before the match but was in obvious discomfort and need treatment courtside before he decided to quit.

"I feel bad," he said in a courtside interview. "I had one shot in my calf and there was pain. I tried to play. I tried.

"I'm so sorry because I can't finish the match, but anyway, thanks a lot."

Nadal, who like his opponent was sweating profusely in the oppressively humid conditions, paid tribute to Ferrer, whom he beat in the 2013 French Open final.

"I'm very sorry for him. He's one of my closest friends on the tour and we faced many amazing moments together," Nadal said. "It's sad for him to finish like this."
Murray battles past Duckworth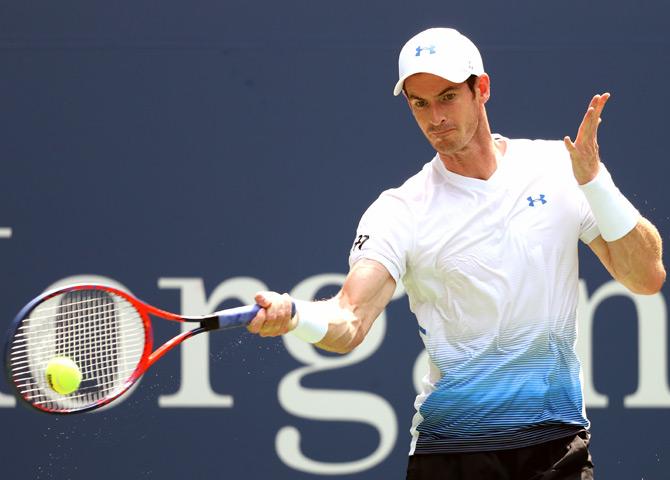 Briton Andy Murray beat Australia's James Duckworth 6-7(5), 6-3, 7-5, 6-3 in the US Open first round on Monday in a fiery match marked by long rallies in sweltering heat.

It was Murray's first appearance in a Grand Slam since last year's Wimbledon quarter-finals, nearly a year since he underwent hip surgery.

Duckworth, who has also struggled with injuries, clawed his way back in the first set against a visibly frustrated Murray who dug deep to take the next three sets.

The 31-year-old told reporters that despite feeling like he "could have moved better", the match was a welcome return to major competition.

"I was pumped to be back playing in a Slam again," Murray said.

"I think tactically, I did well and made some adjustments on the return from the first set, which is a really positive thing."

Murray, a former US Open champion who said on Friday he didn't expect to win the tournament this year, reiterated that he didn't consider himself a contender for the top prize.

"I would have been able to train and practise a lot more than what I have done," Murray said. "I don't think anything changes after today."

Venus outlasts Kuznetsova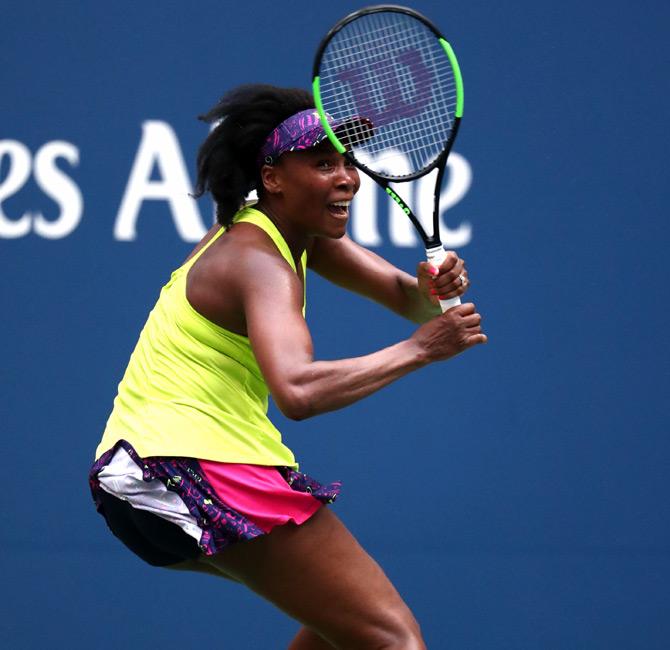 Two-times US Open champion Venus Williams outlasted Svetlana Kuznetsova 6-3, 5-7, 6-3 in a marathon battle on a brutally hot day at Arthur Ashe Stadium on Monday to reach the US Open second round.

The 16th-seeded Williams came out strong in the first set, firing winners and attacking the net to put pressure on the Russian, who won the tournament in 2004.

Williams looked like she would cruise to victory when she took a 5-2 lead in the second set but fatigue appeared to set in for the 38-year-old as temperatures soared to 93 degrees Fahrenheit (34°C) amid high humidity.

Kuznetsova battled back to take the second set and requested a 10-minute heat break before the decider.

But the recess appeared to boost Williams, who returned to the court in a fresh shirt, broke serve and raced out to a 3-0 lead.

Kuznetsova battled back again but Williams managed to break the Washington Open champion for an eighth time in the match to end the nearly three-hour contest.

"It's not an easy match when you are playing a former US Open champion in the first round," Williams said.

"She played her best when I was up. So it wasn't easy to close that match out."

Williams, who has been hampered all season by a knee injury that has limited her court time this year, moved well throughout the match, which marked her 20th consecutive US Open appearance.

"The conditions were tough and my preparations weren't ideal," Williams said.

"But I got to hit a lot of balls out here today so hopefully that will help," she said with a laugh.

Next up for Williams is a second-round match against Italian Camila Giorgi.
Wawrinka knocks out 8th seed Dimitrov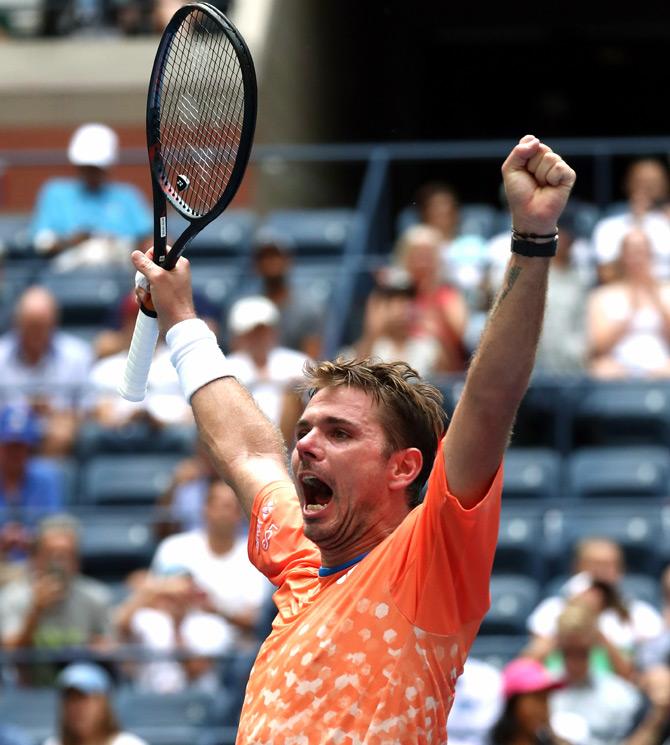 Swiss wildcard Stan Wawrinka conjured up some of his old US Open magic on Monday, sweeping past eighth-seeded Bulgarian Grigor Dimitrov 6-3, 6-2, 7-5 to kick off action at Arthur Ashe Stadium with an upset.

After winning the US Open in 2016 Wawrinka was unable to defend his title last year following two surgeries on his left knee. But the Swiss, 101st in the world rankings, looked right at home on a steamy Monday as he opened his account with a ruthless performance against one of the title contenders.

"The first time I came here last week, one week ago for practice, seeing, looking around a little bit," said Wawrinka.

"Two years ago was something very special, of course, amazing memories after the final.

"So it was great to come back, that's for sure."

It marked the second consecutive Grand Slam that Wawrinka had drawn Dimitrov, the 33-year-old Swiss rallying from a set down in an opening round meeting at Wimbledon to snap a four-match losing run to the Bulgarian.

The last time Wawrinka had appeared on Arthur Ashe he battled his way to a four-set victory over then world number one Novak Djokovic to capture his third career Grand Slam title.

There was no such drama against Dimitrov as Wawrinka was in control from the start, his opponent managing only a single break from eight chances.

"I'm improving day by day," Wawrinka said. "I'm improving tournament after tournament, match after match.

"And I can see that the last tournaments, it went really high, from struggling in the match, to competing at really high level. So I'm really happy with that.

"So I'm also aware that I can have some trouble, still some up-and-downs and things like that.

"I don't put too much pressure on myself."