Six Indian officials to be allowed at opening ceremony, no cap on athletes: Indian Dy chef-de-mission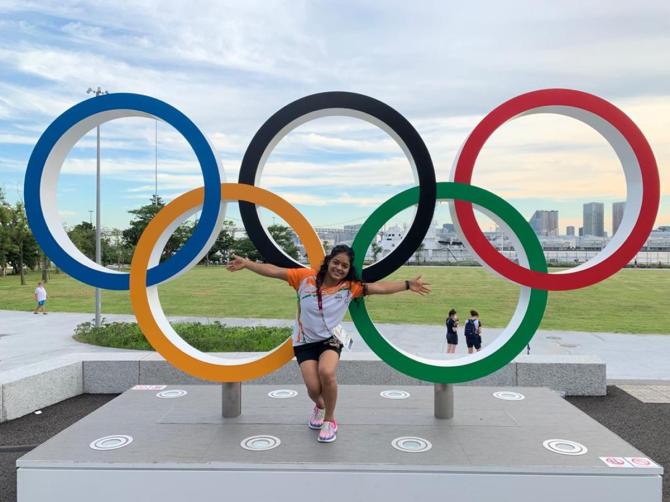 Forget the mass choreography, the huge props and the cornucopia of dancer, actors and lights associated with an Olympic Games opening ceremony. Tokyo's grand opening on Friday will have none of that splendour or grandiosity.
Instead it will be a scaled down affair, a 'sobering' performance, Marco Balich, longtime opening ceremonies executive producer, and now a senior advisor to the Tokyo ceremonies executive producer, told in an interview.
"It will be a much more sobering ceremony. Nevertheless with beautiful Japanese aesthetics. Very Japanese but also in sync with the sentiment of today, the reality," Balich, who was in charge of the 2016 Rio de Janeiro Olympics, said.
"We have to do our best to complete this unique and hopefully the only one of its kind Olympics."
From the Indian contingent only six officials will be allowed to take part in the Olympics opening ceremony o, the country's deputy chef-de-mission Prem Kumar Verma said, adding that athletes who have competitions the next day would be discouraged from attending the event.
India is being represented by 127 athletes in the Games with the overall contingent size being 228, including officials, coaches and other support staff.
"Six officials (from every country) are allowed at the ceremony but there is no cap on athletes. However, we have advised the athletes who have events the next day to skip the ceremony and focus on their game," Verma said after a meeting of the chef-de-missions.
"The ceremony is likely to last till midnight so it is better that they rest for their events the following day," he added.
Shooters, boxers, archers and the men's and women's hockey teams are scheduled to compete the day after the opening ceremony.
India have named men's hockey captain Manpreet Singh and six-time world champion woman boxers M C Mary Kom as the flag-bearers for the opening ceremony.
While Mary Kom is not scheduled to compete the next day, Manpreet will be leading the side out for the first Pool A game against New Zealand on Saturday.
"Those who are quarantining are also not allowed," Verma said about the athletes and officials, who have recently landed in the Japanese city.
Rising COVID-19 cases in Tokyo have cast a large shadow over an event that, having already been postponed last year because of the pandemic, will now take place without spectators.
Japan this month decided that participants would compete in empty venues to minimise health risks.
So far there have been 67 cases of COVID-19 infections in Japan among those accredited for the Games since July 1, when many athletes and officials started arriving.
This has also affected the opening ceremony, with not all athletes present at the teams' parade as many fly in just before their competitions and leave shortly after to avoid contacts as much as possible.