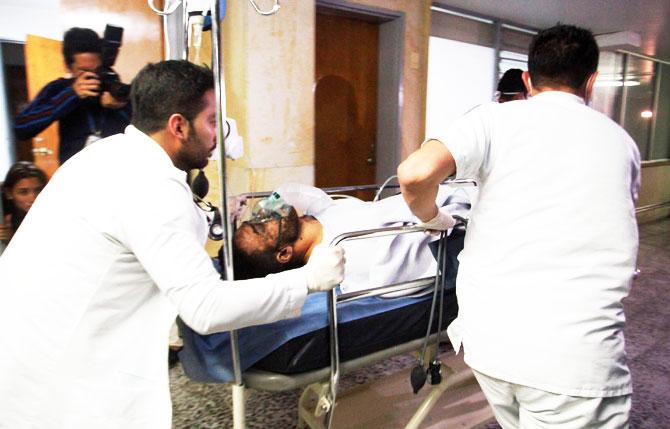 IMAGE: Brazilian soccer player Alan Luciano Ruschel of Chapecoense soccer club receives medical attention after a plane crash in Antioquia, central Colombia on Tuesday. Photograph: Guillermo Ossa/Reuters
Three players from Brazil's Chapecoense soccer team have survived a plane crash in Colombia that killed 76 people, Colombian authorities said on Tuesday.
- Plane carrying football players from Brazil crashes
- Soccer world descends into sorrow
Players Alan Luciano Ruschel, Marcos Danilo Padilha and Jacson Ragnar Follmann were listed as survivors in a statement from the disaster management agency.
Passengers Rafael Correa Gobbato and Ximena Suarez also survived.
All five were being treated at hospitals near the crash site.