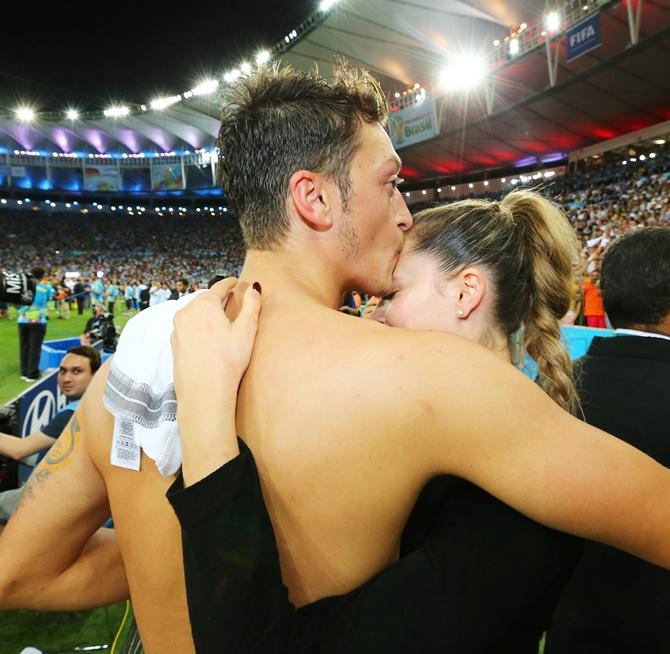 Mesut Oezil of Germany celebrates with his Mandy Capristo after defeating Argentina during the 2014 FIFA World Cup Brazil. Photograph: Martin Rose/Getty Images
Arsenal midfielder Mesut Ozil has endured a difficult time of late having been ruled out for up to six weeks with a knee ligament injury, and, it now appears that he is on the verge of a break-up from girlfriend Mandy Capristo.
Germany World Cup winner Ozil, is reportedly alleged to have cheated on his 24-year-old pop-star lover Capristo with Bayern Munich defender Christian Lell's girlfriend Melanie Rickinger.
A German publication, which carried an interview with Lell in which he made the allegations, also said that both footballers had now split from their girlfriends, The Mirror reported.
Lell had claimed that his break-up with Rickinger was partly as a result of what Ozil had been doing. He said that Ozil exploited his fame, and muscled in on their relationship.
He even claimed that his former girlfriend had exchanged steamy conversations with Ozil on messaging service WhatsApp.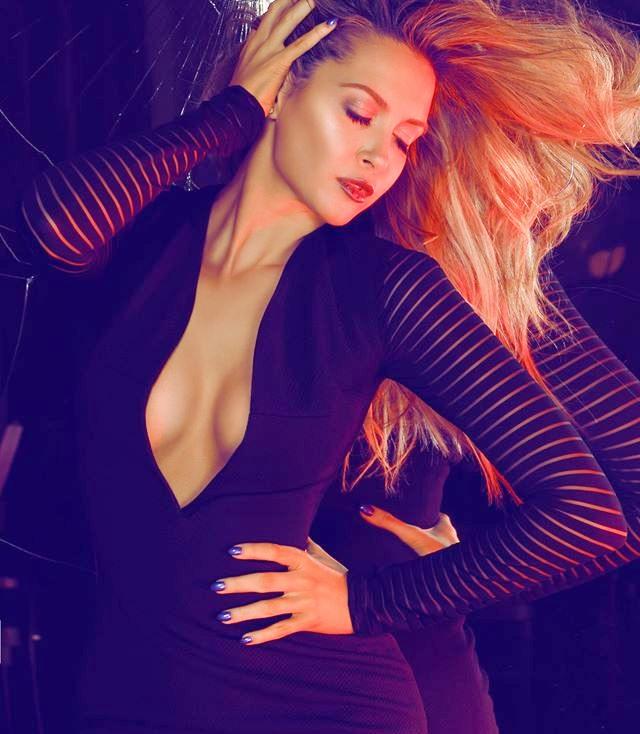 Singer Mandy Capristo. Photograph: Courtesy: Mandy Capristo/Facebook
Ozil has reportedly threatened a German tabloid with legal action after it reported that he had an affair with another footballer's girlfriend.
The 24-year-old Capristo had been in a relationship with Ozil since 2013 and joined him in London after his big-money move to Arsenal. But the singer has now deleted all photographs of him from her Facebook and Instagram accounts.
In 2007, she was ranked 10th in FHM's 100 Sexiest Women in the World.
However just two years later, Capristo was voted in top spot by the readers of the German FHM magazine, continuing to grace monthly issues.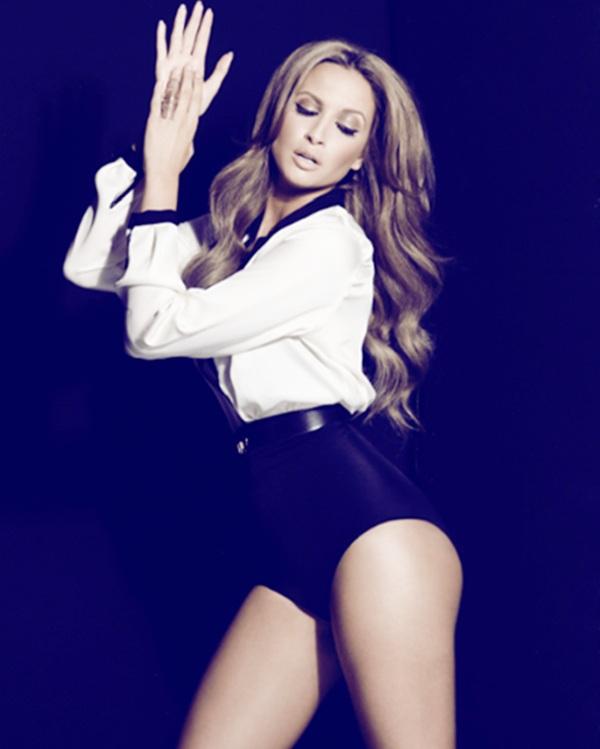 Singer Mandy Capristo. Photograph: Courtesy: Mandy Capristo/Facebook
Capristo, a founding member of the girl band Monrose, has released four studio albums and eleven singles. She recorded her first solo album, Grace, in 2012. She also participated in the fifth season of Let's Dance the same year.
Ozil refused to make a statement on the allegations about his love life. His agent Roland Eitel said that they are not commenting on this, and added that they would keep an eye on the situation, and take legal action if necessary.