Three-times Roland Garros champion Mats Wilander reflects on Day Four of the French Open for Reuters.
The Swedish former world number one is in the French capital soaking up all the action as a presenter for broadcaster Eurosport's daily flagship show 'Game, Set and Mats'.
Here the seven-times grand slam champion discusses with Reuters Sports Editor Ossian Shine the most poignant performances and memorable moments of Wednesday's action, and looks forward to Day 5 of the claycourt grand slam tournament.
Highlight of the day: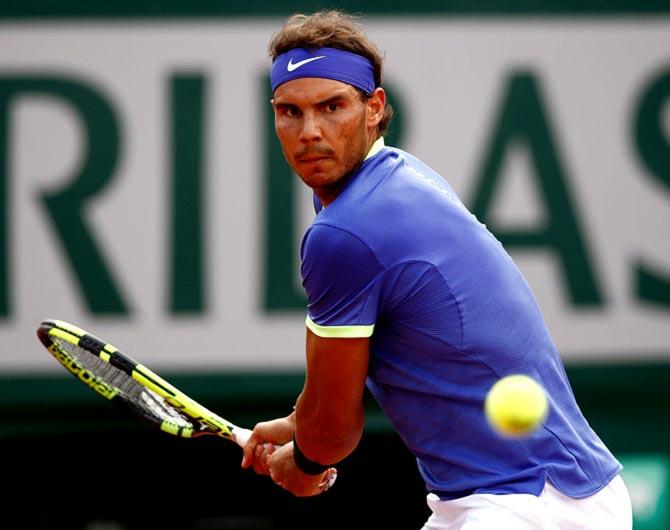 IMAGE: Rafael Nadal in action during his second round match against Robin Haase. Photograph: Adam Pretty/Getty Images
"Rafa Nadal. I mean, he just looks like he's feeling unbelievably confident. He's hitting his forehand better and better all the time... moving really, really great. I was very impressed with him today. In fact, I think it was the best match I've seen at Roland Garros so far this year."
Performance of the day: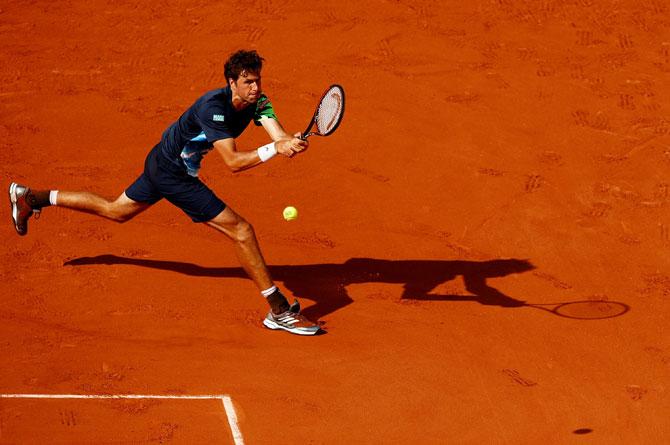 IMAGE: Dutchman Robin Haase hits a backhand during the second roun match against Spaniard Rafael Nadal on Wednesday. Photograph: Adam Pretty/Getty Images
"Well, in a way it was Robin Haase. OK, he lost to Nadal in straight sets, but at least he tried to beat him the right way. He played the first set like he wanted play and lost 6-1. So then he mixed it up, he played intelligently. That was interesting. He tried to do what you need to do to beat Rafa... not just try to play your best -- because if you just do that, you're going to lose. He's better: the rankings don't lie."
Performance of the day - 2: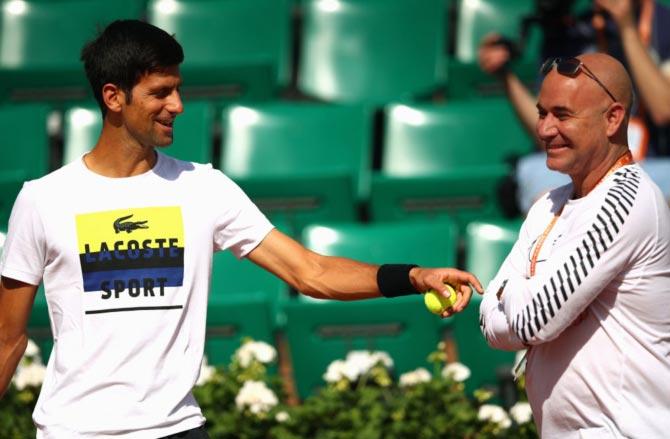 IMAGE: : Novak Djokovic speaks to his coach Andre Agassi ahead of his second round match against Joao Sousa. Photograph: Clive Brunskill/Getty Images
"Novak Djokovic. He is getting into the right place at the right time here... I don't know how much of this is the Andre Agassi effect, but suddenly something is going well.
"He's looking good, he seems to be fresher here even than he was in Rome.
"That's exciting for this tournament... it is really good to see."
One to watch tomorrow?: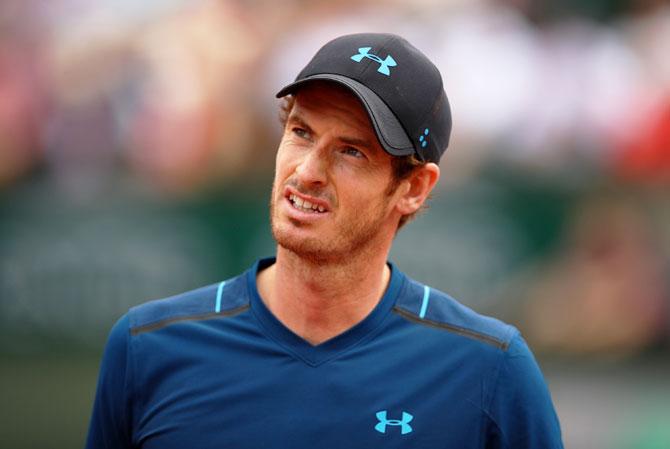 IMAGE: Andy Murray. Photograph: Clive Brunskill/Getty Images
"I think everybody is eager to see what Andy Murray gets up to here tomorrow, see what his mindset is like.
"Tomorrow we will be able to see if not winning many matches on clay makes much difference to him here. Maybe, maybe not.
"I mean, these guys, they get to a grand slam and it's just something else. We will see."