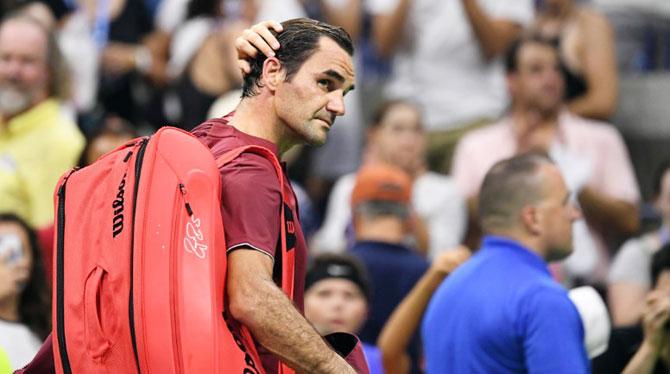 Heat, age and a relentless John Millman combined in a perfect storm to drive Roger Federer to the US Open exit on Monday, leaving the winner of a record 20 Grand Slam titles looking every bit the 37 year old he is.
More shocking than his departure was the manner of the 3-6, 7-5, 7-6 (7), 7-6,(3) loss to the Australian, with Federer simply wilting in the suffocating humidity and exiting a Grand Slam before the quarter-finals for just the fifth time since 2004.
"I just thought it was very hot tonight," Federer said after his fourth-round defeat.
"It was just one of those nights where I guess I felt I couldn't get air.
"There was no circulation at all. I don't know, for some reason I just struggled in the conditions tonight.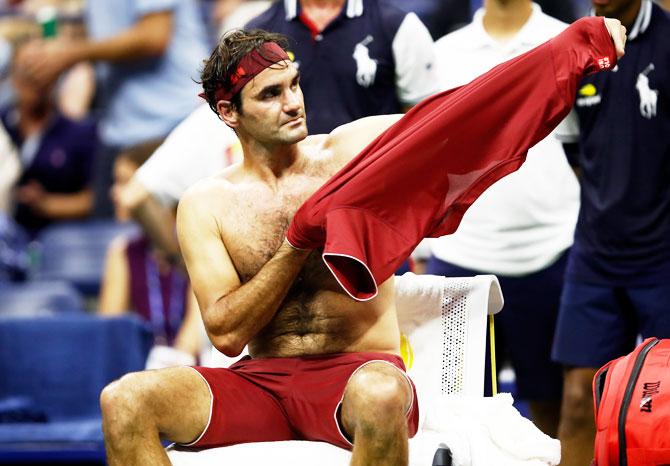 "It's one of the first times it's happened to me."
The numbers were damning with the Swiss second seed, in many eyes the greatest male player of all time, committing a shocking 77 unforced errors and 10 double faults, including two in the final tie-break.
Never before had the 55th ranked Millman beaten a top 10 player and never before at the US Open had Federer lost to someone ranked outside the top 50, previously posting a 40-0 record in such matches at Flushing Meadows.
Both streaks came to a jaw-dropping end in front of stunned crowd on Arthur Ashe Stadium as the five-time champion made his earliest departure from the year's final Grand Slam since a fourth-round loss to Tommy Robredo in 2013.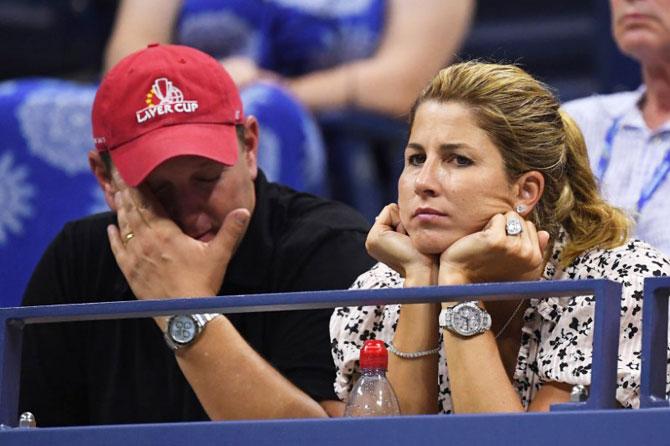 "When you feel like that, everything is off," offered Federer.
"But, look, I've trained in tougher conditions. I've played in the daytime, you know, at 120 (degrees Fahrenheit, 49 Celsius).
"Some days it's just not the day where the body can cope with it."
For years fans and pundits have been watching for signs of decay in Federer's game and there were hints of fading greatness to be seen on a sweltering Monday.
There was no surrender -- he wrestled with Millman through two tie-breaks -- but in the end Federer simply ran out of energy and ideas.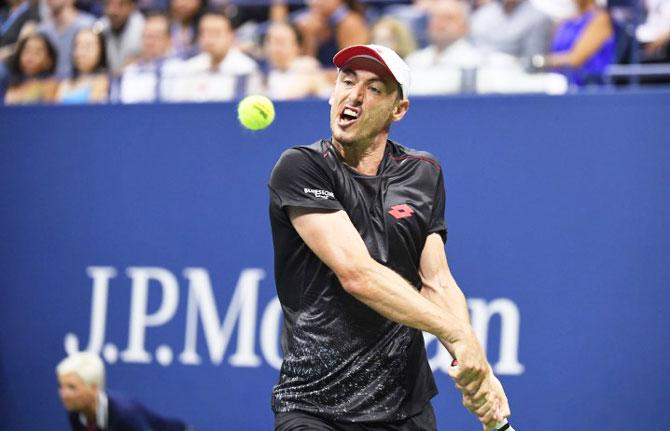 While Federer suffered in the oppressive conditions, at the other end of court 29-year-old Millman, who lives and trains in the heat and humidity of Brisbane, looked perfectly at home.
"John was able to deal with it better," said Federer.
"He maybe comes from one of the most humid places on earth, Brisbane.
"I knew I was in for a tough one. Maybe when you feel like that, as well, you start missing chances and I had those."