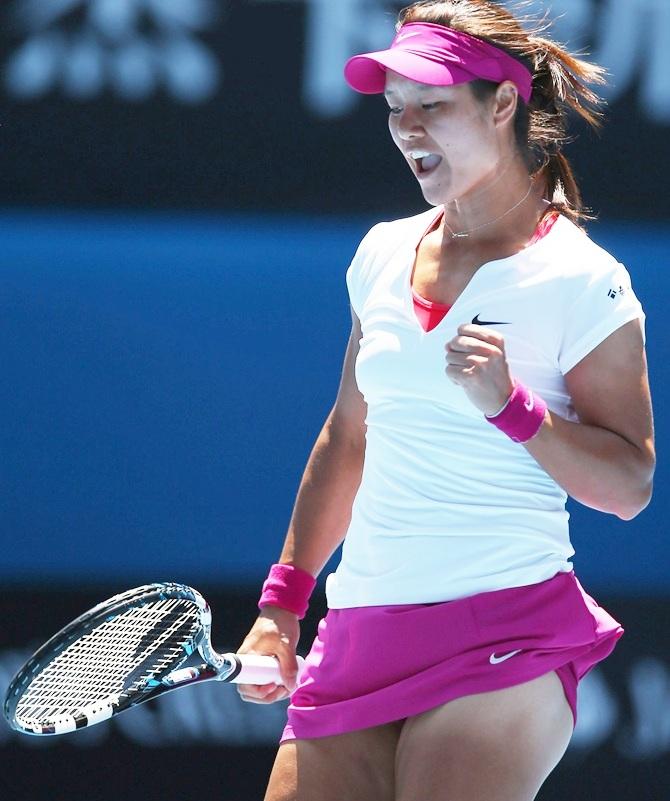 Li Na of China celebrates. Photograph: Mark Kolbe/Getty Images
A typical 'neighbourhood kid' toting a badminton racquet in the Yangtze river port of Wuhan, eight-year-old Li Na could have had little idea the path the Chinese state set for her might lead to tennis glory, riches and Asia's first Grand Slam singles title.
Milestones in the progress of Chinese women's tennis after Li Na, the first Asian to win Grand Slam singles titles, announced her retirement from the sport on Friday.
2004
August: Sun Tiantian and Li Ting win China's first Olympic gold medal in the sport in the women's doubles at the Athens Games.
October: Li Na is the first Chinese to win a WTA Tour singles title, in Guangzhou.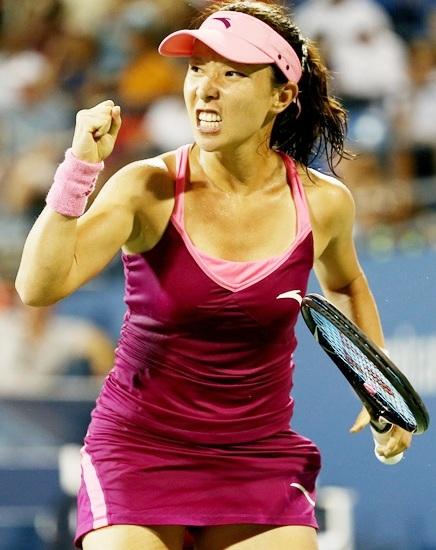 Jie Zheng of China. Photograph: Matthew Stockman/Getty Images
2005
January:
Zheng Jie wins her first WTA Tour title at Hobart.
2006
January: Zheng Jie and Yan Zi win China's first grand slam title in the women's doubles at the Australian Open.
May: Zheng wins the first all-Chinese final at a WTA event when Li Na withdraws injured from the Estoril final.
June: Li Na becomes the first Chinese player to reach the quarter-finals of grand slam at Wimbledon. Zheng and Yan win a second grand slam doubles title.
2008
June: Zheng, a 133rd-ranked wildcard, beats top seed Ana Ivanovic on her way to the semi-finals at Wimbledon, the first Chinese to reach the last four at a grand slam.
August: Zheng and Yan win bronze in women's doubles at the Beijing Olympics, while Li Na misses out on a medal after defeat to Vera Zvonareva in the bronze medal match.
2010
January: Zheng and Li Na reach the last four at the Australian Open, the first time China has had two players in the last four at a grand slam. They lose to Justine Henin and eventual champion Serena Williams respectively.
Li Na becomes the first Chinese player to reach the women's top 10 in the world rankings.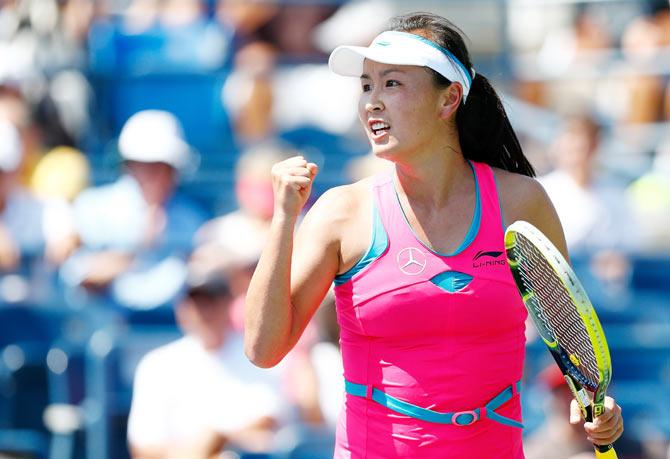 Shuai Peng of China reacts. Photograph: Julian Finney/Getty Images
2011
January: Li Na comes back from 5-0 down in the first set to beat Kim Clijsters in the final and win the Sydney International, her first 'premier' level WTA title.
Peng Shuai beats seventh seed Jelena Jankovic on her way to her first grand slam fourth round appearance at Melbourne Park.
Li Na beats World No 1 and top seed Caroline Wozniacki in the semi-finals of the Australian Open to become the first Chinese to reach a grand slam singles final, losing to Clijsters.
June: Li reaches a second consecutive grand slam final at the French Open and beats holder Francesca Schiavone 6-4, 7-6 to become the first player from an Asian nation to win a grand slam singles title.
2013
January: Li Na reaches the Australian Open final for second time in three years only to be beaten again, this time by Victoria Azarenka.
Li Na of China sprays champagne during a photocall at Brighton Beach after winning the 2014 Australian Open. Photograph: Scott Barbour/Getty Images
2014
January: Li Na wins her second Grand Slam title by beating Slovakia's Dominika Cibulkova in the Australian Open final.