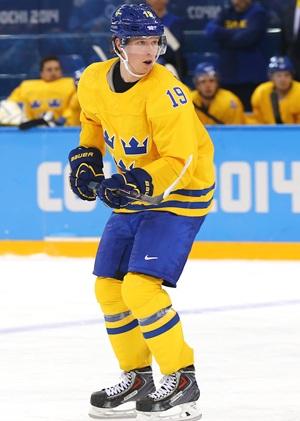 Sweden's Nicklas Backstrom missed Sunday's Olympic ice hockey final at the Sochi Winter Games after testing positive for a banned substance.
Without assistant captain Backstrom, one of their star forwards, Sweden lost the gold medal game 3-0 to Canada.
"I've got absolutely nothing to hide," Backstrom told reporters. "It was shocking to me and at the same time I'm here right now and I have to deal it.
"I haven't done anything differently in the past seven years and I've been playing internationally all that time.
"I was watching the game at the village. I was ready to play probably the biggest game of my career then two and a half hours before the game I get pulled aside. I was tested after the quarter-final against Slovakia."
Team doctor Bjoern Waldeback said the substance he tested positive for was pseudoephedrine, a stimulant, contained in a pill had been taking for many years.
"It's a permitted drug. We told them he had one pill per day as he has for past seven years," Waldeback said.
The withdrawal of one of Sweden's top players just before the game forced the Scandinavians to hastily rearrange their lineup and they were unable to mount a challenge against the defending Olympic champions.
Image: Nicklas Backstrom of Sweden
Photograph: Martin Rose/Getty Images