Tributes poured in for India's former hockey captain Mohammed Shahid who passed into the ages at a Gurgaon hospital following multiple organ failure on Wednesday.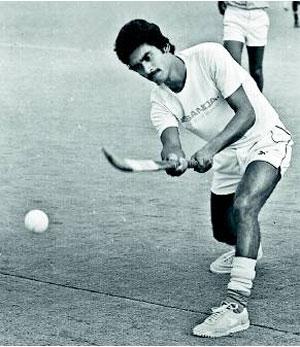 Shahid, who died aged 56, was a member of the gold medal-winning team at the 1980 Olympic Games in Moscow and received a lot of respect in his playing days.
That love and respect was replicated after the news of his passing became known on Wednesday, and as an ocean of tributes flowed in from all quarters of the nation and from across the border.
Leading the tributes was Prime Minister Narendra Modi, who tweeted: "In the untimely & unfortunate demise of Mohammed Shahid, India has lost a talented sportsman who played with immense passion & vigour," Modi wrote on his twitter account.
"We tried our level best to save Mohammed Shahid but sadly, neither our help nor prayers were enough to save him. Tributes to him. RIP," Modi wrote in his second tweet.
Ardent hockey lover and Bollywood superstar Shah Rukh Khan also used the micro-blogging site to pour out his heart: "Mohammad Shahid..My hero while growing up. He & Zafar Iqbal were magic! Met him during Chak De & I pray for his soul. Sir u will be missed."
Member of bronze medal winning Indian hockey team at 1972 Munich Olympics, Dr Vece Paes told PTI: "He was one of the outstanding players of the recent past. In his generation, he was a class apart. I was the selector when he played for India.
"I remember him as a gentle, respectful person who always smiled. It's really sad to lose him at this young age," he said.
Another hockey great Gurbux Singh too expressed his sadness at the untimely death of Shahid.
"It's a sad day for Indian hockey. I feel more sad because he passed away so early in his life. Unfortunately he could not overcome the liver ailment," he said.
"Probably he was one of the greats of his era in the 1980s. He was a master of dribbling and you could compare him with anybody in the world during that period. He outshone others with his dribbling. In fact I had selected him for the 1982 Asian Games team who won a silver medal in Delhi."
"I am deeply saddened by Shahid's death. He was a great player and also a great human being. He will be surely remembered as one of the greatest hockey player who played for India," former India player Balbir Singh (Senior) said.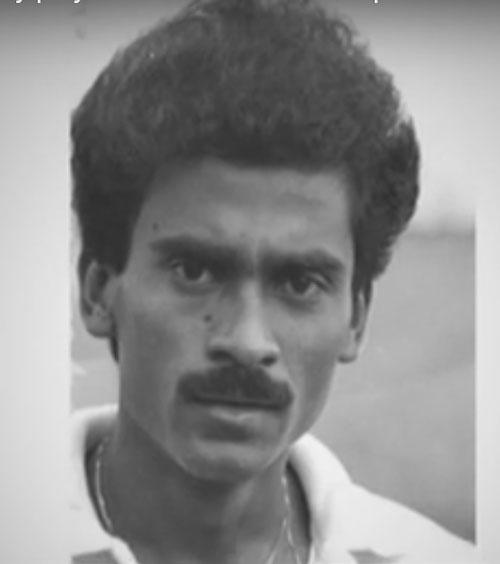 "It is an irreparable loss and it is sad that great players are remembered only after have they have gone. I pray that God grants peace to his soul and strength to his family to endure the tough time," he added.
Remembering the time during the 1980 Games in Moscow, M K Kaushik, who was one of the closest friends of Shahid, said his team spirit was amazing.
"He was quite young in 1980 and we were very senior to him. He respected every one and had a jolly nature. His dribbling skills played a crucial part in India winning the gold. The whole world respected his excellent stick work. There was no one who could match him whether it was a creating a penalty corner or firing a field goal," Kaushik said.
"He came from a family that was not financially well off. Since he was in a joint family, his team spirit was great. And till his last he remained a gritty person. You never felt that he was ill. He had said he will be alright and discharged soon but it did not happen," Kaushik added.
Some Pakistan greats also paid homage to the late Shahid. Among them was Pakistan's legendary centre forward Hasan Sardar, who scored a hat trick in their famouse 7–1 win over India in the 1982 Delhi Asian Games final:
"I would tell him that if you join Pakistan team, we would be world beaters and he used to say the same for me."
"Shahid was one of the rarest players who possessed superb dribbling skills without compromising on speed. This was a rare combination. I have not seen many dribblers like him," Sardar said.
Sardar said, "Since we were playing for our countries, we always wanted to beat each other, but we were close friends off the field. Shahid was not only a great player but an amazing human being as well. We have so many fond memories of him," he added.
Another legendary player from Pakistan, Samiullah, who was captain of the 1982 Asian Games gold medal winning team, said that they had to draw specific strategy to control Shahid and Zafar Iqbal, who were in top form those days.
"I was captaining the team and was very well aware of how difficult it would be to defeat India in final in front of their home crowd. Zafar and Shahid were in top form and I remember that we made special plans to control them and succeed.
Samiullah said that despite the defeat, Zafar and Shahid formed one of the best attacking combinations in the world.
"We won the final but there is no doubt that Zafar and Shahid were one of the best attacking combinations in the world that time. It was a sheer joy to watch them play. Shahid came to Pakistan during 1982 Asia Cup in Karachi and we became good friends. I suggested him to take care of his health when I met him in 2004," he recalled.
Image: Mohammed Shahid
Photograph: Twitter