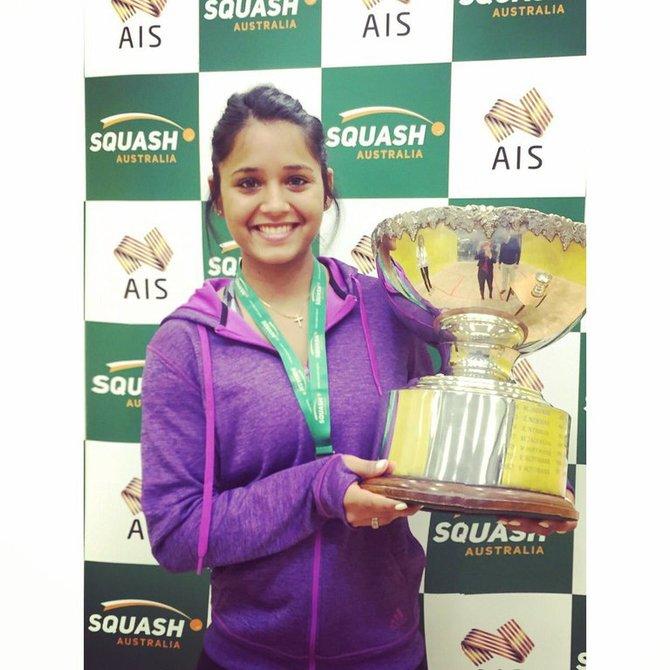 IMAGE: Dipika Pallikal of India after winning the Australian Open squash tournament. Photograph: Twitter.
India's top squash player Dipika Pallikal warmed up for the World Doubles Championship, which begins in Darwin on Monday, by winning the PSA Australian Open in Melbourne on Friday.
Top seed Pallikal beat eighth seed Mayar Hany of Egypt 10-12, 11-5, 11-6, 11-4 in the 40-minute final for her first title of the year.
The Indian, smarting after the loss in the title-round in the the Victorian Open last week, had a minor scare when the Egyptian rival snatched the first game. But not allowing that to unsettle her mind, Pallikal bounced back to take the next three games with relative ease to secure the title in the USD 15,000 event.
Pallikal's previous title came in February 2015 when she won the Winnipeg Winter Open in Canada.
The win comes days before the start of World Doubles where she and Joshna Chinappa have been given the top seeding.
The pair made history by winning the gold in the 2014 Commonwealth Games in Glasgow.
She will play the mixed doubles alongside the seasoned Saurav Ghosal.