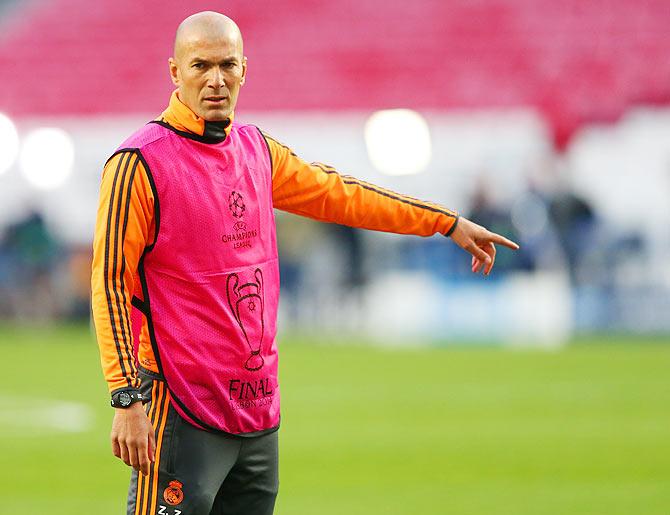 Zinedine Zidane of Real Madrid. Photograph: Alex Livesey/Getty Images
Zinedine Zidane has had a three-month ban for coaching Real Madrid's B team without the correct licence overturned on appeal, the club confirmed on Friday.
"Spain's Administrative Court for Sport (TAD) has accepted the case put forward by the club which means that the first and second trainers of Real Madrid Castilla - Santiago Sanchez and Zinedine Zidane - can carry out their profession," read a statement.
It follows a court ruling last month to allow the pair to continue coaching the B team, which is in the third tier of Spanish football, while the appeal was heard.
A World Cup winner with France and Champions League winner with Real, Zidane began working for the B side ahead of this season supposedly as an assistant to Sanchez although it was claimed he was in fact running the team but without the necessary coaching certificate for the role.
Zidane's defence included the fact that he had the necessary licence that covered him to coach in France and other European countries.
Serbian fan killed in Istanbul Euroleague violence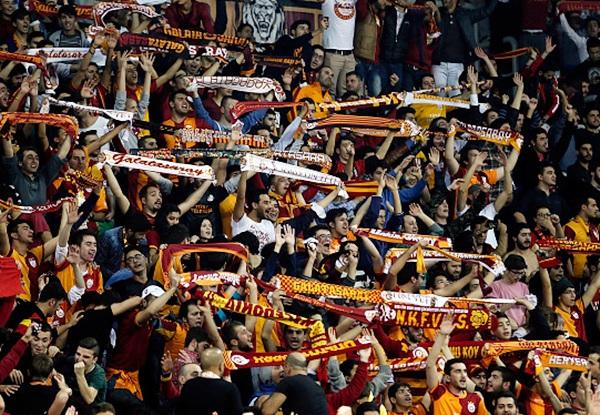 Galatasaray fans in Istanbul (picture for representational purpose only). Photograph: Getty Images
A 25-year old Red Star Belgrade fan was stabbed to death in fan violence before the team's Euroleague basketball match at Galatasaray in Istanbul on Friday, the Serbian consul in the Turkish capital told Serbia's state television (RTS).
"It was an act of hostility and a terrible tragedy ... I am distraught," Zoran Markovic told RTS.
"We had been warning the Turkish authorities for two days prior to the game that it was going to be a high-risk match and we are now trying to make sure that all Red Star fans leave Turkey safely as soon as possible.
"I also wish to stress that the doctors fought like lions for the young man's life after he was rushed to hospital, the resuscitation attempts lasted five hours but he died because he had lost too much blood."
Trouble flared up outside the Abdi Ikpeci Arena in Istanbul before the match when around 400 Red Star fans arrived but were banned from entering, according to RTS.
Rival fans then clashed before riot police moved in with tear gas to quell the violence, the channel said while adding that Turkish media had reported that Red Star fans demolished several cars and shop windows in the area as they retreated.
Galatasaray won the match 110-103 in double overtime.
Late kickoffs a culture shock for new Sociedad boss Moyes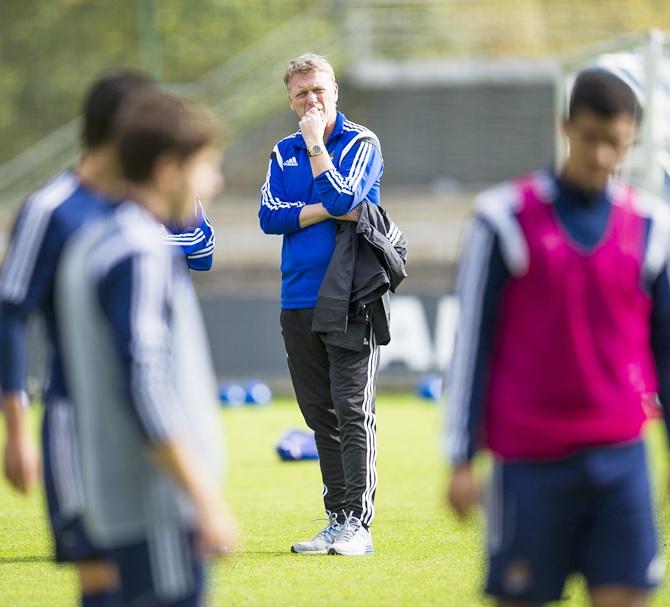 New manager David Moyes oversees a Real Sociedad training session
New coach David Moyes says it will be something of a culture shock to have his first game in charge of struggling Real Sociedad at 10pm on a Saturday night, at Deportivo La Coruna.
The former Manchester United boss replaced Jagoba Arrasate earlier this month and will have to adapt quickly to his fresh surroundings.
"Maybe you will all be in bed by that time, I don't know. It is completely different for me but I wanted to come here to experience another culture," Moyes told a news conference on Friday.
"From what I understand, and what people have told me, is that it is normal to play at 10pm here. I will have to get used to eating at different times.
"I am really looking forward to getting to know La Liga better. It also means a lot to me that many people I have met in the street here have said hello," the Scot added.
"A lot of people both here and in the UK think I have made a good decision."
Moyes used this month's international break to get to know his new club better. "It has been good to be with the players and they have been open to what I have been telling them," he said. "They are like sponges, they want to have more information and we have worked a lot. Still we have a lot of work to do in order to get the results." Sociedad are 15th in the 20-team standings, two places above Deportivo despite being on the same nine points from 11 games.