Double point finish for Force India at British Grand Prix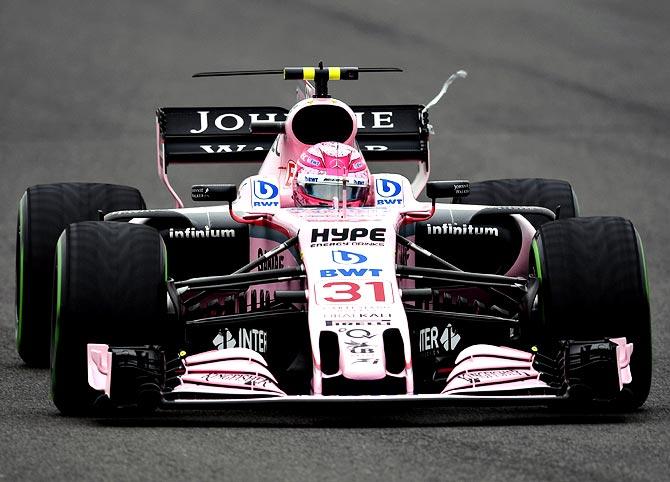 IMAGE: Esteban Ocon of Sahara Force India F1. Photograph: Dan Mullan/Getty Images
Sahara Force India enjoyed a double points finish at the 'home' British Grand Prix with Esteban Ocon and Sergio Perez finishing eight and ninth to collect six points for the team, in Silverstone, on Sunday.

The Indian Formula One team consolidated its fourth position in the constructors championship and is now sitting pretty at 95 with closest rival Williams a distant fifth at 41.

Williams could collect only one point from the race with Felipe Massa taking the last spot in top-10.

Both the Force India drivers managed to keep Red Bull driver Daniel Ricciardo behind for some time but the Australian passed both of them and eventually finished fifth.
Harinder Pal Sandhu wins Victorian Open title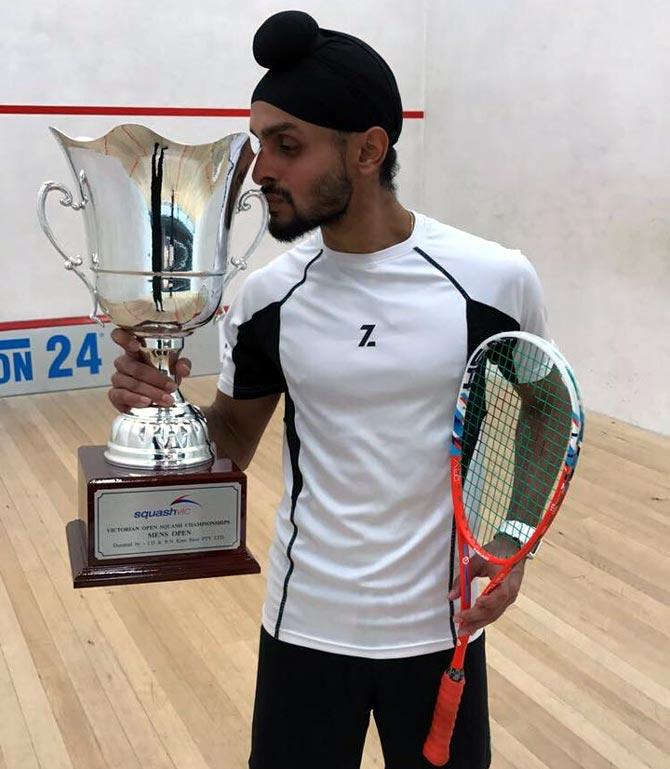 IMAGE: Harinder Pal Sandu celebrates after winning the Victorian Open squash title. Photograph courtesy: Squash Rackets Federation of India/Twitter
India's Harinder Pal Sandhu continued his fine run by winning a second title in two weeks, beating top-seed Rex Hedrick of Australia 12-14, 11-3, 11-4, 11-7 in a 77-minute final of Victorian Open squash in Melbourne, on Sunday.

Sandhu, who had reached the final of the PSA Tour event without dropping a game, ran into an opponent, who was ready for a long battle. The first game saw long rallies and Hedrick held his nerve to win it on extra points as the two mixed caution with aggression.

Third-seeded Sandhu, who had won the South Australian Open last week, stepped up to win the second game 11-3 using an attacking game to keep his rival at bay.

The third game also followed a similar pattern as Sandhu romped home 11-4.

The 28-year-old Indian carried the momentum into the fourth game and stayed ahead to win it 11-7. It was his fourth title of the year.

He had beaten Piedro Schweertman of the Netherlands yesterday to reach the final.
Ramkumar, Karman lose in finals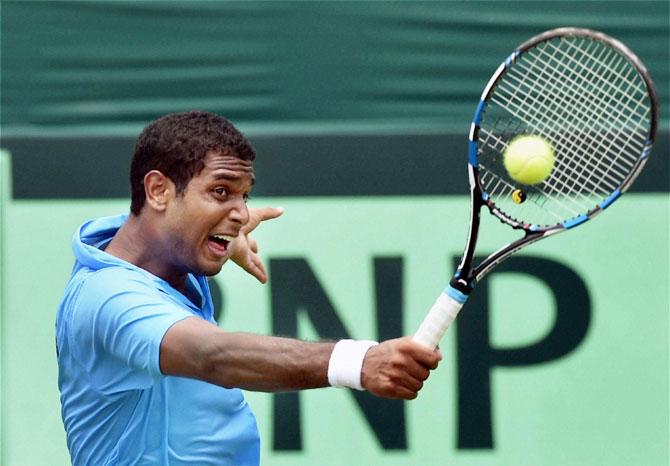 IMAGE: India's Ramkumar Ramanathan. Photograph: PTI
Ramkumar Ramanathan will have to wait for his first ATP Challenger level singles title and Karman Kaur Thandi for her maiden ITF singles title as both of them lost their respective finals in contrasting fashion in Winnetka and Naiman events respectively, on Sunday.

Ramkumar, playing his second singles final on Challenger Tour, lost 6-7 (1) 2-6 to Japan's Akira Santillan in the summit clash of the US $75000 Nielsen Pro Tennis Championships in Winnetka.

Ramkumar earned 48 ranking points and pocketed $6360 for his effort.

Meanwhile, in the $25,000 Naiman event in ITF Pro circuit, Karman lost tamely 2-6, 1-6 to Chinese rival Jing Jing Lu.

Karman could not convert any of the four breakpoints she earned in the match. She was playing her first final at this level.

Harikrishna holds Jakovenko; finishes tied 4th in Geneva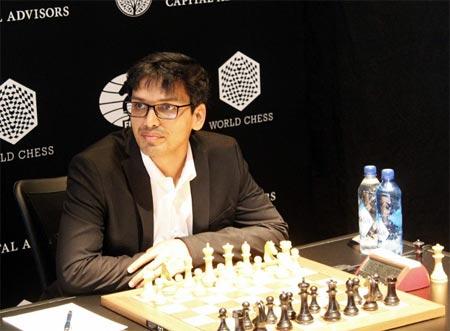 Indian Grand Master Pentala Harikrishna played out a hard-fought draw against Dmitry Jakovenko of Russia in the final round to sign off tied 4th at the FIDE Grand Prix in Geneva.

The World No.22 Indian, playing with white pieces, started off on an aggressive note, deterred to finish the tournament on a winning note but had to settle for a draw as the Russian had other plans.

The game which went on for 115 moves, saw the players settling to share the point as time was running out.

"I had a few chances to win but my opponent defended really well to prevent the loss and lead the game towards a draw," the man from Guntur said.

As the tournament culminated after the ninth round, Harikrishna finished tied fourth on the leader board courtesy of six draws, two wins and just one loss.

"Had I won, I would have finished tied second. I finished as tied fourth, for which I am happy as my game quality was far better than the previous Grand Prix," Harikrishna conceded.

"I missed some chances in games against Mamedyarov and Adams, but a good performance overall," he added.

By finishing tied fourth, Harikrishna has gained 90 Grand Prix points along with a handsome amount of 11,000 Euros.
Image: Pentala Harikrishna
Photograph courtesy: FIDE Grand Prix 2017 Geneva