A summary of sports events and persons who made news on Thursday.
Sudeva FC buys Spanish third division club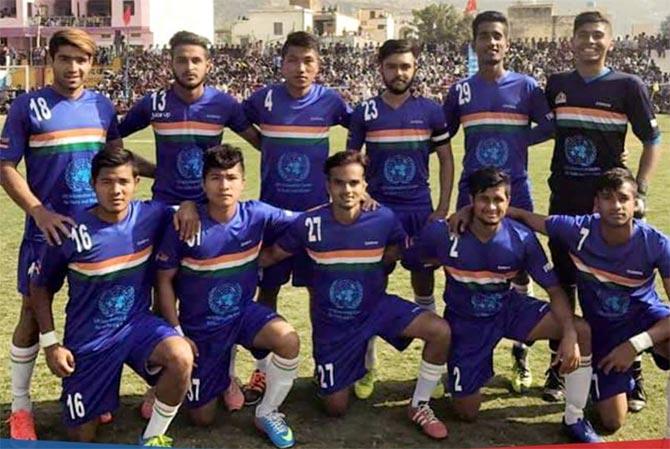 Sudeva FC, a second division club in the I-League, has bought Olimpic de Xativa, a third division club in the Spanish League.

The Sudeva management will make a formal announcement on Friday.

Olimpic de Xativa won the Spanish League third division title in the 2016-17 season. The club was founded in 1932.
World champion Gatlin out with injury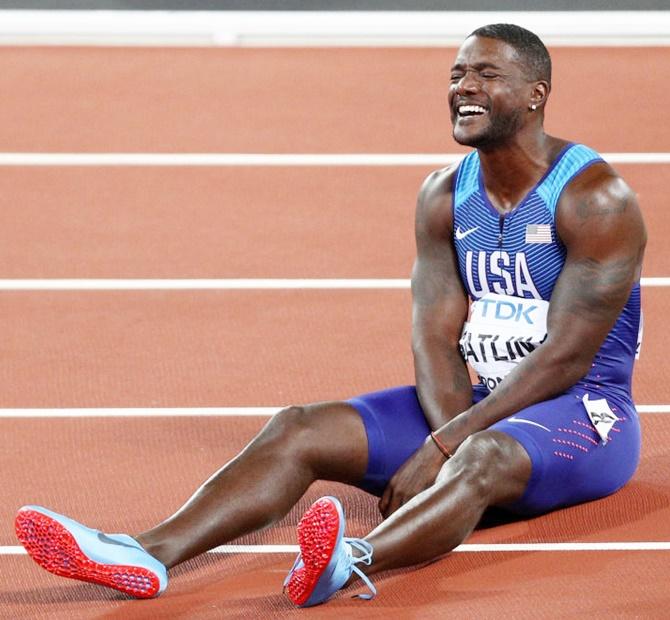 World champion Justin Gatlin has withdrawn from Saturday's Prefontaine Classic with a hamstring injury and chief rival Christian Coleman will only race in the 100 metres, their managers said on Wednesday.
A tight right hamstring led Gatlin to pull out of the Eugene meet, wiping out a chance of facing Coleman in a high-calibre 100m that also includes China's world indoor silver medalist Su Bingtian, 2017 British Diamond League 100m winner CJ Ujah and American Ronnie Baker, the year's fastest man at 9.97 seconds.
Coleman's management company later announced that the young American would not attempt a 100-200 metres double on what will be his Diamond League debut, opting instead to just run the shorter sprint.
"Earlier mgmt considered a 100/200m double, being his first race of the season, it is more prudent to only contest the 100m. His opening 200m will occur in @BislettGames (on June 7 in Oslo)," Coleman's agency said on Twitter.
Gatlin, 36 experienced tightness in his hamstring during a 4x100m relay in Japan last weekend and while the leg was better, "the consensus was that Justin will not run at Pre", his agent Renaldo Nehemiah said in an email to meeting organisers.
"At this stage of Justin's career, we must err on the side of caution."
Gatlin won his individual 100m race in Osaka last weekend in 10.06 seconds after finishing seventh in the rain at the Shanghai Diamond League meeting.
His next race, if the leg continued to improve, would be a 100m at Ostrava, Czech Republic on June 13, Nehemiah told Reuters.
F1 sponsors fill the gap left by walk-on models
Formula One has dispensed, since the beginning of the year, with female models parading on the starting grid but sponsors have been quick to fill the gap.
Sunday's Monaco Grand Prix, the most glamorous race on the calendar, will see male and female representatives of watch brand Tag Heuer positioned around the 20 drivers where the models once stood.
Instead of holding up the drivers' racing numbers and posing for cameras, they will be brandishing iPads to take pictures that will be posted on social media and also relaying questions from fans.
There will also be so-called 'grid kids', known as 'future stars', although fewer than there have been at other races.
A Formula One spokesman dismissed reports suggesting the walk-on models were being brought back under another guise by Monaco organisers and in defiance of commercial rights holders Liberty Media.
Head of USA Gymnastics apologises to sex abuse victims
The top executive of USA Gymnastics apologised during a congressional hearing on Wednesday to hundreds of female athletes who were sexually abused by longtime team doctor Larry Nassar and declared that "those days are over."
Kerry Perry, chief executive of USA Gymnastics since December, said she was "appalled and sickened" by Nassar's sexual abuse of athletes while he was a USA Gymnastics volunteer.
"First, I want to apologize to all who were harmed by the horrific acts of Larry Nassar," she said during the hearing of the House of Representatives Energy and Commerce subcommittee looking into whether U.S. Olympic sports have done enough to protect athletes from sexual abuse.
"Let there be no mistake, those days are over," said Perry. She was joined by the top executives from the U.S. Olympic Committee and the national governing bodies of swimming, taekwondo and volleyball. Also testifying was the head of the independent Center for SafeSport, set up last year to prevent abuse.
Nassar, a doctor at Michigan State University, was sentenced this year to decades in prison after pleading guilty to criminal sexual conduct. Michigan State University last week agreed to pay $500 million to 332 women who were sexually abused by him. The scandal led to the resignation of the USA Gymnastics board as well as the head of the USOC, who said he was stepping down for medical reasons.
From January through April, USA Gymnastics had received about 275 reports of sexual abuse, and it sent about 75 of them to the Center for SafeSport for investigation, Perry said.