Summary of sports events and persons who made news on Friday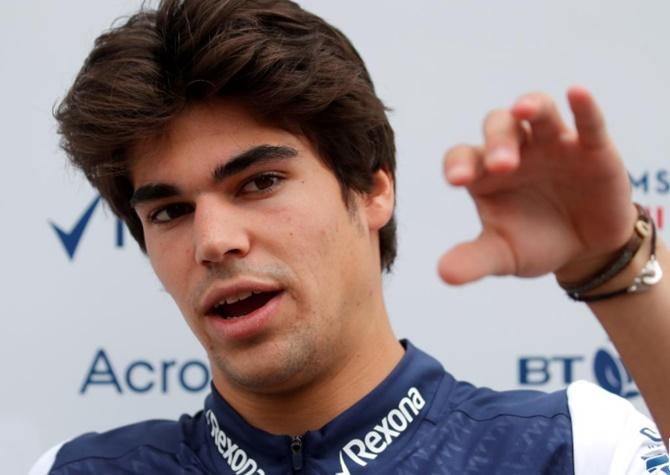 Force India completed Formula One's 2019 driver line-up on Friday with the confirmation that 20-year-old Canadian Lance Stroll will race for them next season after two years with Williams.
The move had been taken for granted since August, when a consortium led by Stroll's billionaire father Lawrence took control of the British-based team after they went into administration.
"This is the beginning of an incredibly exciting journey in my Formula One career. I look forward to working alongside a successful team with a great culture," said Stroll in a statement.
"It's a new challenge and I am excited to embrace this new opportunity."
Stroll, who drove a Force India in Abu Dhabi tyre testing this week, had been replaced already at former champions Williams.
The Canadian, who finished on the podium in Azerbaijan in his debut 2017 season, replaces Mercedes-backed Frenchman Esteban Ocon as team mate to Mexican Sergio Perez at Force India.
"It gives us an exciting line-up with the perfect blend of youth, talent, and experience," said team principal Otmar Szafnauer.
"We see huge potential in Lance and believe we can create an environment in which he can flourish. Our team has enjoyed great success nurturing and developing young and talented drivers, and we are very excited to begin our journey with Lance."
Force India have punched above their weight in recent seasons, finishing fourth overall in 2016 and 2017 despite limited budgets under the ownership of troubled Indian tycoon Vijay Mallya.
The Silverstone-based team had only 240,000 pounds in its account on July 27 while outstanding gross wages due to be paid at the end of that month totalled 2.2 million pounds.
The reborn Racing Point Force India team, who could change their name for 2019, started from scratch in the constructors' standings after the August break and finished the season seventh with 52 points from nine races.
Williams were last and scored just seven from 21 grands prix.
Stroll was the youngest driver on the grid but next year that honour will go to McLaren's 19-year-old British rookie Lando Norris.
AIBA claims, no fear of going bankrupt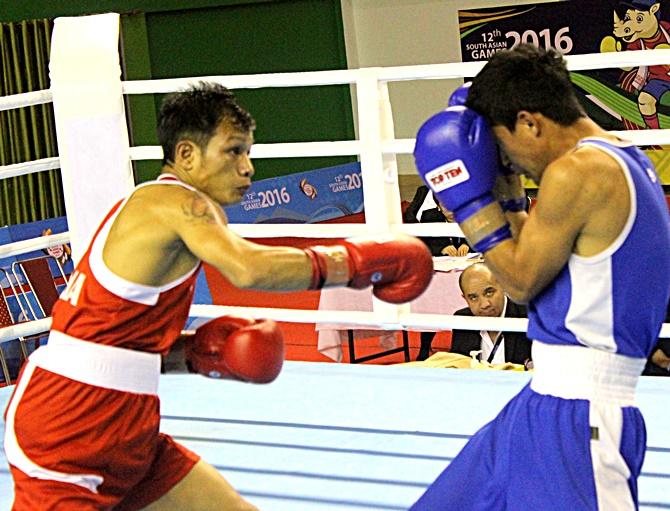 The International Boxing Association (AIBA) says it no longer faces the fear of going bankrupt after having restored a "healthy and sustainable financial situation", which was among the tasks mandated by the IOC to secure the sport's Olympic future.
The AIBA's finances were a cause of concern for the International Olympic Committee (IOC), which is still to take a final call on whether to retain boxing in the 2020 Tokyo Games.
"...following the full review of its financial control systems, AIBA has managed to restore a healthy and sustainable financial situation," the embattled world body said in a statement issued late Thursday night.
The IOC has stopped funding the AIBA and threatened to expel it from the Olympic roster, citing concerns about its governance structure, the judging system and the finances.
After claiming to have revamped the judging system, the AIBA now stated that even its finances are in good shape.
The AIBA said it has implemented a significant number of changes to its policies and procedures to improve accountability and fiscal responsibility.
"AIBA has come a long way in getting over this financial crisis...The fear of going bankrupt due to past financial mismanagement is now far behind us," AIBA President Gafur Rakhimov said.
"It is time to turn the page and look further to the development of Boxing worldwide.
"After having spent a lot of time and energy in closing deals and bringing the AIBA finances under control, these many positive statements from our members are also a very strong motivation personally," he added.
The AIBA said the "stringent financial controls" implemented recently allowed the organisation to operate under budget for the first time in history.
Abhinav Bindra conferred with shooting's highest honour by ISSF
India's Olympic and world champion shooter Abhinav Bindra has been conferred the sport's highest honour for his outstanding services as the chairman of the International Shooting Sport Federation's Athletes Committee.
The 36-year-old Bindra, who remains India's lone individual Olympic gold medallist, has been bestowed with the Blue Cross, the ISSF's highest award.
"Extremely humbled to receive the @ISSF_Shooting's highest honour the Blue Cross at the General Assembly in Munich today," Bindra wrote on his Twitter handle.
Bindra was succeeded in the post by the legendary American shooter Kimberly Rhode.
"Handing over the @ISSF_Shooting Athletes Committee to the legendary @KimRhode at her first Executive Committee meeting in Munich today !"
The shooter, who created history by winning the 10m air rifle gold at the Beijing Olympics in 2008, was a member of the ISSF Athletes Committee from 2010 to 2014 and chairman from 2014 to 2018.
During this tenure he has also been awarded with the President's Button and the Diploma of Honour in January 2016 in appreciation for his outstanding career as an athlete and role model for shooters globally.
Boxer Floyd Mayweather and 'DJ Khaled' charged by SEC over token offerings
Boxer Floyd Mayweather Jr. and music producer DJ Khaled failed to disclose payments they received for promoting investments in initial coin offerings, the US Securities and Exchange Commission (SEC) said on Thursday.
Neither Mayweather nor Khaled Mohamed Khaled admitted or denied the regulator's charges, but agreed to pay a combined $767,500 in fines and penalties, the SEC said in a statement.
Reuters reported this week on the rise in self-proclaimed social media personalities who charge thousands of dollars for positive reviews of cryptocurrencies without disclosing their investments in the asset.
The SEC issued a warning about promotion of online fundraisers known as initial coin offerings (ICOs) on November 1 last year.
"Any celebrity or other individual who promotes a virtual token or coin that is a security must disclose the nature, scope, and amount of compensation received in exchange for the promotion," the SEC said in a public statement posted on its website.
Echoing this sentiment on Thursday, one of the directors of the SEC's enforcement division, Steven Peikin, said that "social media influencers are often paid promoters, not investment professionals, and the securities they're touting, regardless of whether they are issued using traditional certificates or on the blockchain, could be frauds."