News of all that's transpired on and off the football field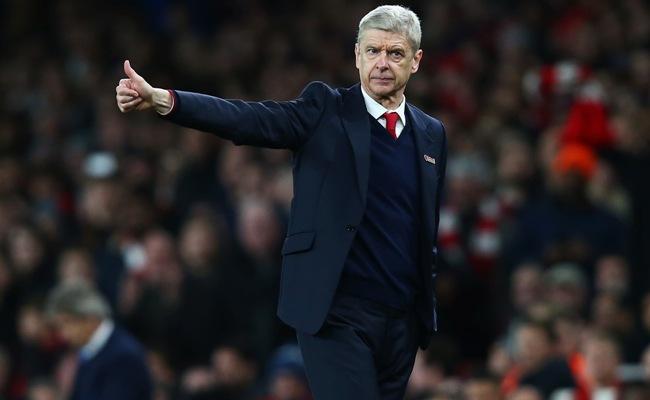 Former Arsenal manager Arsene Wenger has been appointed as FIFA's new chief of global football development, with the Frenchman set to oversee the growth of the sport plus technical matters, soccer's world governing body said on Wednesday.
The 70-year-old was recently linked with the Bayern Munich job following the sacking of Niko Kovac but said that while he was approached he was never a candidate for the job.
Wenger will be the leading authority on technical matters on FIFA's Football and Technical Advisory Panels involved in the International Football Association Board (IFAB) review and decision-making process on potential changes to the game's laws.
He will also be the chair of a technical study group.
"I look forward to taking on this important challenge, not only because I have always been interested in analysing football from a broader perspective but also because FIFA's mission... is truly global," Wenger said in the FIFA statement.
"I believe that the new FIFA we have seen emerging in recent years has the sport itself at the heart of its objectives and is determined to develop the game in its many different components. I know I can contribute to this objective and will put all my energy into this."
Wenger will also focus on educating coaches and contribute to the development of an executive programme that will help former professionals enter management.
Wenger left Arsenal in May last year after a reign of 22 years during which he redefined the Premier League club and became their most successful manager.
He led the Gunners to three Premier League titles — including in 2003-04 when his 'Invincibles' team went unbeaten for an entire season — as well as seven FA Cups and took Arsenal into the Champions League for 20 years in a row.
Salah to miss Egypt's African Cup of Nations qualifiers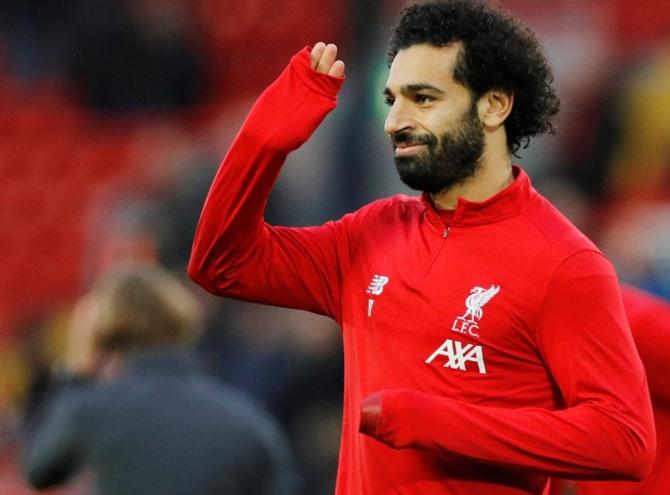 Egypt's Liverpool forward Mohamed Salah has been ruled out of their African Cup of Nations qualifiers against Kenya and Comoros with an ankle injury.
Egypt released a statement on their official Twitter account on Tuesday confirming Salah will miss the games, along with a picture of the striker with a protective boot on his left ankle.
Egypt host Kenya in their opening Group G qualifying match on Thursday and visit Comoros on Monday.
Salah has scored six goals for Liverpool this season and was on target in Sunday's 3-1 win over Manchester City which took his side eight points clear at the top of the Premier League.
But the 27-year-old has had niggling injuries since twisting his ankle against Leicester City at the start of October, which forced him to miss the 1-1 draw at Manchester United, the only Premier League game Liverpool have failed to win this season.
Salah has been unable to complete 90 minutes in the league since hurting his ankle against Leicester, being substituted against Tottenham Hotspur, Aston Villa and Manchester City.
Southgate tries to draw line under Sterling affair
England manager Gareth Southgate attempted to draw a line under the altercation between Raheem Sterling and Joe Gomez saying he took ultimate responsibility for the decision to drop Footballer of the Year Sterling.
Yet the England manager, who has made much of the unity and team spirit inside his camp since he took charge in 2016, said he was concerned about the leaking of information to the media and faced criticism from Rio Ferdinand for going public over the incident.
Sterling, one of Southgate's key players, was dropped from the squad to face Montenegro at Wembley after a clash with Gomez at the St. George's Park training ground.
The pair had squared off at Anfield in the Premier League on Sunday where Sterling's Manchester City were beaten 3-1 by Liverpool, with Gomez coming on as a late substitute.
Southgate had said in a statement on Monday that his decision had been backed by the "agreement of the entire squad".
Yet, speaking at an unscheduled news conference, the England manager made clear the decision was one for which he took responsibility.
"I have discussions with all of my staff and the leadership group but ultimately I am the manager," he said.
"It is not for me to discuss the details of the incident, there is nothing to be gained from that. In the end I have to find the right solution for the group. That's a difficult line, you try to be fair when dealing with all players. I won't always get that right but I am the manager," added Southgate.
Several versions of the incident have appeared in the British media and Southgate sounded frustrated by the leaks.
Real declare opposition to moving Villarreal-Atletico to Miami
Real Madrid have written to Spain's soccer federation (RFEF) to oppose La Liga's plans to play Villarreal's upcoming home match with Atletico Madrid in Miami, an RFEF spokesman said on Tuesday.
In the letter, Real complained that playing the proposed match 'affects the integrity and fairness of the competition'.
Real Madrid did not immediately respond to a request to comment, while La Liga declined to comment.
La Liga signed a 15-year deal with entertainment company Relevent in 2018 to promote Spanish soccer in North America, which included hosting one game per season stateside.
Its plan to play Girona's match with Barcelona in Miami last January fell through after Barca withdrew from the proposal, citing a lack of institutional support.
Yet the league has applied to hold the Dec. 6 game between Villarreal and Atletico in Miami, although RFEF president Luis Rubiales has said his organisation, which would have to agree to the move, continues to oppose playing league games abroad.
The RFEF announced on Monday that the Spanish Super Cup will be held in January 2020 in Saudi Arabia, but Rubiales said no other Spanish soccer competitions could be played outside Spain.
"Only the Super Cup can leave Spain, games in domestic competition cannot leave our borders," he said.
On Thursday, a commercial court in Madrid will hear a case brought by La Liga against the federation over its opposition to playing regular season games abroad.