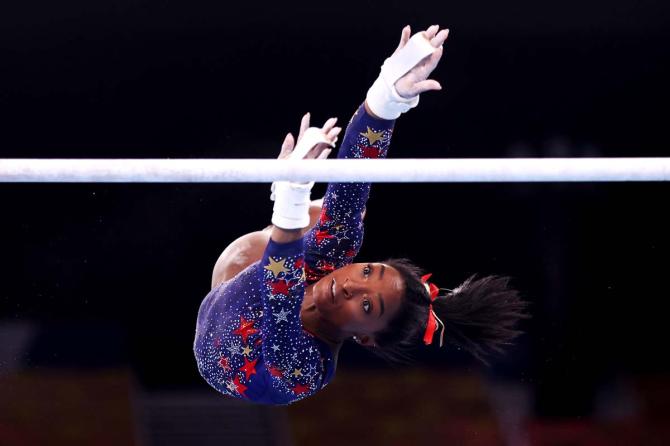 Ravi Shastri has expressed his support to Olympic champion Simone Biles who withdrew from two events at the Tokyo Games citing mental health issues.
'Take your time @Simone_Biles. You have earned the right to owe it to yourself at this tender age. 48 hours or 48 days it might take. Just do it Champion. You owe no explanation to no one. @naomiosaka, you too. God bless you girls #Olympics,' India's cricket head coach tweeted.
On Tuesday, July 27, Biles sent shockwaves around the world by dropping out of the team event, having completed just one vault. She said she would not take part in Thursday's final, USA Gymnastics said.
Biles pulled out of a second event at the Games on Wednesday, withdrawing from the individual all-around competition to concentrate on her mental health.
On Tuesday, Biles picked up her sixth Olympic medal for being part of the US squad that went on to place second behind Russia.
The International Olympic Committee, IOC Spokesperson Mark Adams said, has 'huge respect and support' for Biles.