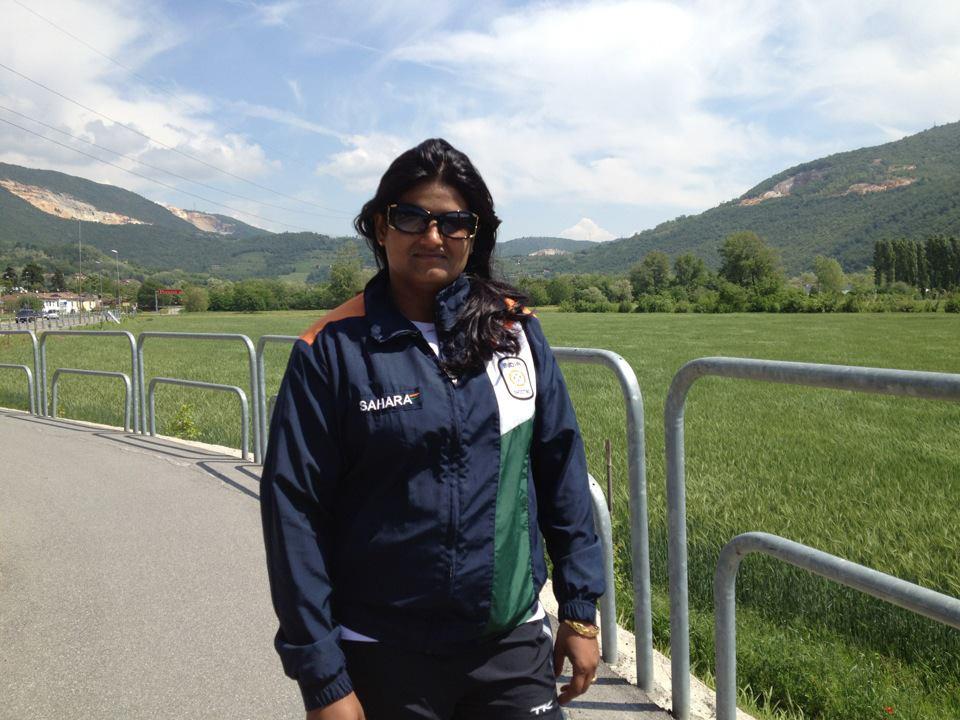 IMAGE: Indian shooter Seema Tomar . Photograph: Facebook.
Former World Cup silver medalist Seema Tomar of India missed out a podium finish and finished fifth in women's trap event at the ISSF Shotgun World Cup in San Marino on Friday.
Australia's Emma Elizabeth Cox won the gold medal, USA's Corey Cogdell bagged silver while Carole Cormenier of France clinched the bronze in the women's trap event.
The former Asian Airgun gold medallist had qualified for the first competition stage semi-final but could not get into the shoot-off.
In the men's trap, Prithviraj Tondaiman was placed 16th after shooting rounds of 23 and 24 and will shoot the remaining three series on Saturday. On the opening day of qualification, Manavjit Singh Sandhu (73rd) shot 23 and 21, while Kynan Chenai (36th) had 23 and 23.

Both Manavjit and Chenai are going to represent India at the upcoming Rio Olympic Games.

This is the third World Cup for the shotgun shooters and the last will be held in Baku, Azerbaijan, from June 20.
"People do make a lot of mistakes and I too have made some, but I have no regrets in life and no complaints, my name is in cricket history books and will remain there and that's a great pride for me."