The language was definitely a problem.
His spoken English was not too good and only a couple of the assembled media understood Tamil.
Sarath Kumar had no options.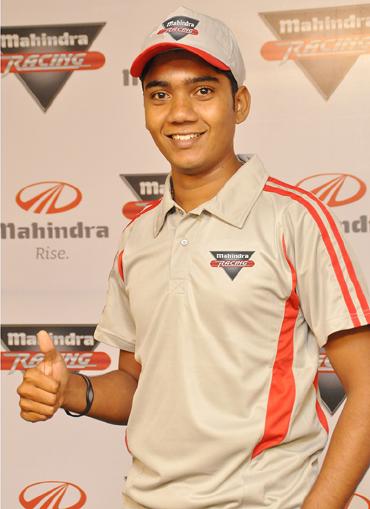 The 19-year-old, the first Indian to participate in the MotoGP 125cc World Championship, had been left to interact with the media after Mahindra Racing announced its entry to the Italian Championship with the Indian rider. He just about managed.
"I am very happy to have got this opportunity at such an early stage of my career," said Kumar. A customary opening line from someone who has got a new opportunity.
"The Mahindra team is improving with each passing race and I am proud to be part of their set-up," he added.
Kumar, the national champion in both the130cc 4-stroke novice class (in 2008) and the 165cc expert class (in 2010), will team up with Italian Riccardo Moretti, himself a champion (in 2009) in the 125cc class.
Mahindra Racing, the first team from India to participate in the MotoGP, will be entering the Italian motor racing championship in the 125cc class. The Italian championship is the leading national track competition in Italy and a launch pad for the best young motorcyclists.
In their debut season in the MotoGP world championship (125 cc), Mahindra Racing ended on a satisfactory note, finishing third overall in the constructor's championships.
Rider Marcel Schrotter finished 15th overall while him and teammate Danny Webb finished 10th and 11th at the Australian Grand Prix while also finishing in tandem in the three rounds at Aragon, Brno and Assen.
Kumar, therefore, has already outlined his goals with the outfit.
"In the first year I will try to adapt to the new bike," he said.
"Thereafter, the goal is obviously to do well for the team and finish among the top," he added.
And of course, the next time he comes out to interact with the media he will be better equipped for sure.