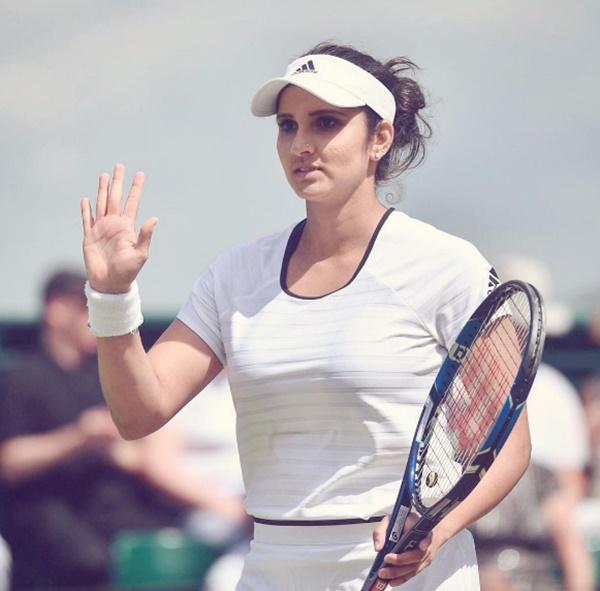 IMAGE: Sania Mirza critical of media's approach to her tax notice. Photograph: Instagram
Tennis star Sania Mirza has launched a scathing attack on the country's media, saying a certain sections of it choose to highlight the negative news rather than focusing on her entry into the semi-finals of the ongoing Qatar Open.
The 30-year-old's comments came a day after she denied service tax evasion in response to a notice issued last week by the Central Board of Excise and Customs.
"Standing ovation to our amazing certain sections of media who haven't bothered to write or report about me being in another semi-finals of a tournament in Qatar, but hey there are 100 articles about 'tax evasion' which most of them don't even understand properly," Sania wrote on Twitter.
"As to what's going on I think is pretty clear negative news sells a lot more than positive news or achievements I guess!!" she added
On February 9, the Hyderabad service tax department issued a notice to Mirza for allegedly evading service tax on the amount of Rs 1 crore she received from the Telangana government for becoming its brand ambassador in July 2014.
She was asked to answer the summons either in person or through an authorized agent on February 16.
Sania's accountant appeared on her behalf. In her report, the tennis star had insisted that the amount given to her by the Telangana government was a 'training incentive'.