India's badminton ace Saina Nehwal is in line to regain the World No 1 crown from Spain's Carolina Marin despite her loss in the final of the World Badminton Championship.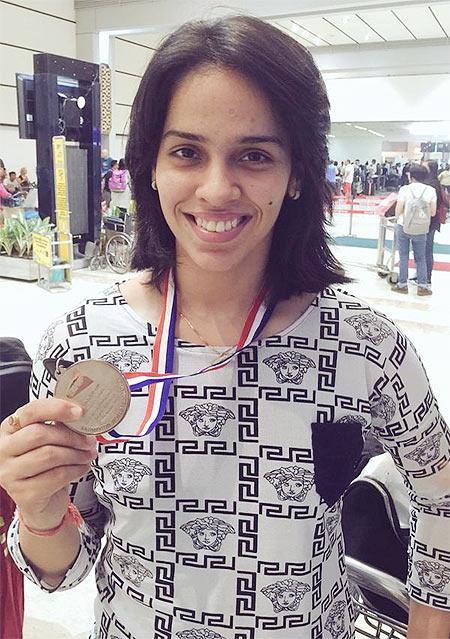 The World No 2 Indian went down 16-21, 19-21 to her nemesis Marin in a match which lasted 59 minutes.
Now, as things stand, the current No 1, Marin has 80,612 points, but will not get another point having successfully defended her title.
But Saina, who had lost in the quarter-finals last year, is set to gain 3600 points having made it to the World Championships final this year. Saina will therefore, now have 82, 792 points to her tally, giving her the World No 1 title again.
Saina was world number one for five weeks in April this year when she reached that spot for the first time.
Marin broke Indian hearts as she beat second seed Saina in straight game to lift the World Championships title in Jakarta.
Both players produced high-quality badminton befitting of a world final but play was often halted by Chinese umpire Zheng Sanliang, who appeared to be involved in the action as much as the players.
Saina had incidentally lost to the Spaniard in the All England Championships final earlier this year.
Image: Saina Nehwal poses with her silver medal after losing the World Badminton Championships final to Carolina Marin in Jakarta on Sunday
Photograph: Saina Nehwal/Twitter