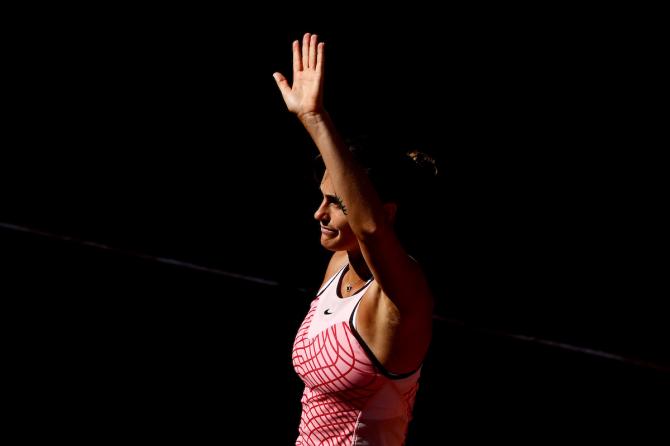 Belarus tennis star Aryna Sabalenka skipped the traditional post-match press conference at the French Open on Friday citing mental health reasons.
The World number two instead released an interview with the tournament organisers in which she said she had not felt safe at a press conference on Wednesday - an event where she was asked about Russia's invasion of Ukraine and her country's role as a staging ground for Russian troops and weapons.
Sabalenka said that her choice not to take part in Friday's press conference was supported by the French Open organisers.