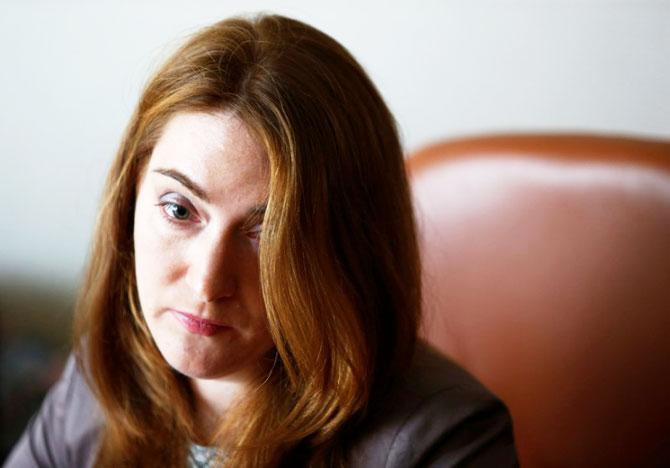 IMAGE: Russian Anti-Doping Agency (RUSADA) Director General Anna Antseliovich. Photograph: Sergei Karpukhin/Reuters
Russian anti-doping officials have for the first time acknowledged a massive doping conspiracy in their country that has rocked world sport, the New York Times reported on Tuesday.
"It was an institutional conspiracy," Anna Antseliovich, the acting director general of Russia's national anti-doping agency, told the newspaper in an article datelined from Moscow on Tuesday.
However, Antseliovich and others interviewed continued to reject the characterisation of the doping scheme as "state-sponsored," telling the Times that top government officials were not involved.
According to AFP, legal Counsel and member of the Court of Arbitration for Sport (CAS) Richard McLaren said in a new report for the World Anti-Doping Agency (WADA) this month that more than 1,000 Russian athletes in some 30 sports took part in a plan for Moscow sports ministry officials to use banned drugs at the 2014 Sochi Winter Olympics, the 2012 London Summer Games and other global events.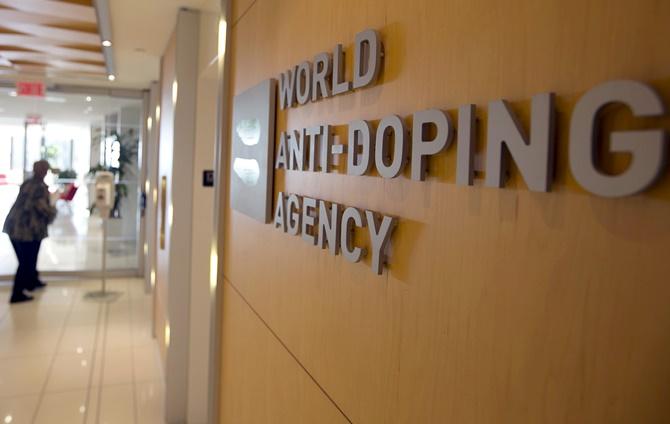 IMAGE: A woman walks into the head office of the World Anti-Doping Agency in Montreal. Photograph: Christinne Muschi/Reuters
Sports Minister Vitaly Mutko told TASS news agency on December 9, when the report was released, that claims of an "institutional conspiracy" had not been proved.
"From my point of view, as a former minister of sport, president of the Olympic committee -- we made a lot of mistakes," Vitaly Smirnov, head of a new commission created to combat doping, was quoted as saying by the New York Times.
"We have to find those reasons why young sportsmen are taking doping, why they agree to be doped."
The final part of the World Anti-Doping Agency's independent report into doping in Russia this month provided exhaustive evidence of an elaborate doping scheme but officials at the time denied it was a state-backed programme.
The report found more than 1,000 Russian competitors in more than 30 sports were involved in a conspiracy to conceal positive drug tests over a period of five years.
More than 100 Russian athletes were barred from competing at the Olympics in Rio de Janeiro this year after the International Olympic Committee set criteria for Russian athletes to meet, including a clean doping past and sufficient testing at international events.