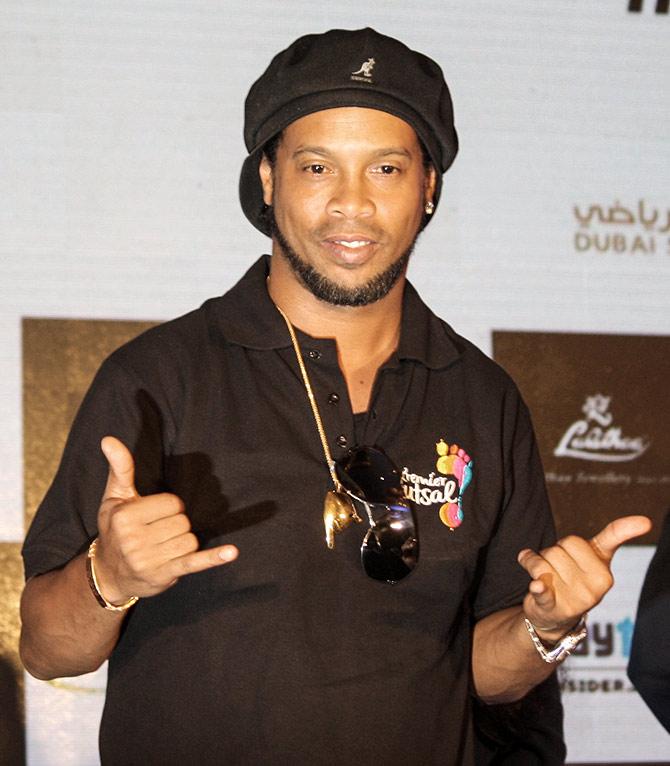 Brazilian football legend Ronaldinho denied reports that he is about to marry two women at the same time in August.
"It's the biggest lie," he told SporTV on Thursday.
"The whole world is calling me. I'm not going to get married," he added.
Earlier, a report in Brazil's O Dia newspaper said that the former World Player of the Year will tie the knot with fiancées Priscilla Coelho and Beatriz Souza.
The report claimed Ronaldinho asked for their hand in marriage in January of last year and gave them both engagement rings, according to Brazilian columnist Leo Dias. He originally dated Coelho before meeting Souza in 2016.
The women reportedly receive an 'allowance' of around £1,500 from the former Barcelona midfielder Ronaldinho, who won the World Cup, Champions League, Copa Libertadores.
He played 101 times for Brazil, scoring 35 goals including a 40-yard free kick that knocked England out the 2002 World Cup.
He was most recently seen in India plying his trade in the Premier Futsal tourney.