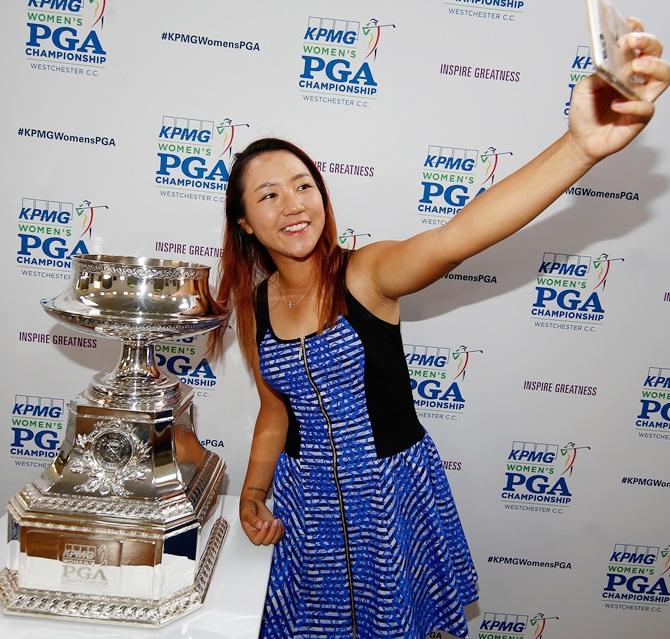 New Zealand's Lydia Ko poses for a smart phone photo after the pro-am. Photograph: Scott Halleran/Getty Images
Winning a major is its own reward, but rivalries, rankings and next year's Rio Olympics were also on the mind of contenders at the Women's PGA Championship starting on Thursday at Westchester Country Club.
World number one Lydia Ko of New Zealand zoomed to the top of the rankings at the tender age of 17 and the 18-year-old is gunning for her first major.
"We're just enjoying ourselves and trying to make as many birdies as we can," said Ko, who admitted it would be neat to get the golden putter given by her sponsor Callaway for winning a major.
US Women's Open winner Michelle Wie has fallen out of form after a string of injuries and is determined to get back on track with an eye focussed on Rio 2016.
The top four ranked US players would qualify to play in the Olympic tournament, but Wie has slipped to 13th and is fifth best American on the list.
"That's my priority for the next two years, to make the team. I'm going to do everything I can to do that," said Wie.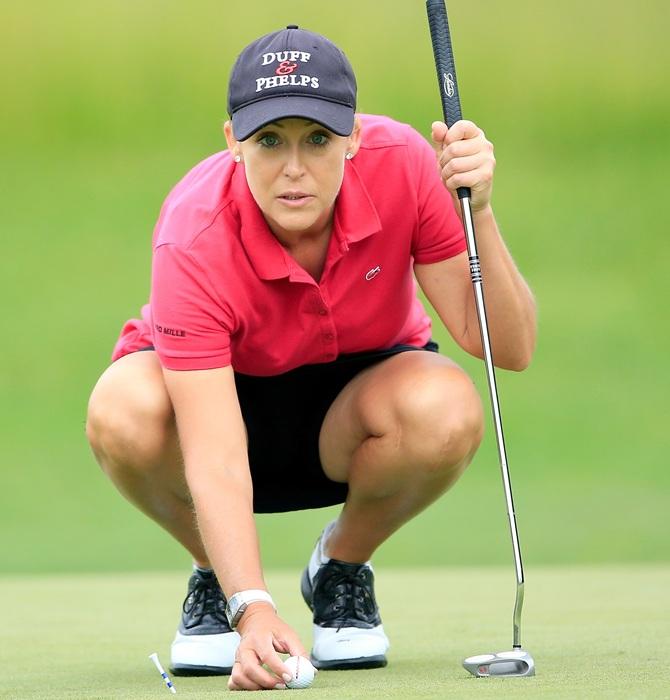 USA's Cristie Kerr in action during the pro-am. Photograph: David Cannon/Getty Images
Cristie Kerr, a two-time major champion, said the Olympics was a focus for her too.
"I can't imagine a greater honour than playing for your country," said Kerr, who at number nine would currently make the team. "I'm trying to focus on it but trying not to put so much pressure on myself that it's an unattainable goal.
"You have to break it down to every day, every hole, every shot. Try to do the best you can and just try not to throw shots away just because it could come down to that in the end."
World No 2 Park In-bee is looking to win this major for a third successive time and would reclaim world number one from South Korean-born Ko with a victory.
Park could see the championship coming down to a duel against a familiar rival.
"Obviously the United States and South Korea are the best women's golfing countries," said Park of the nations that have won 14 of the last 16 majors, with South Korea notching eight.
"Those two countries are always going to be having a rivalry.
"The United States and South Korea have the best players in the world in women's golf. So we are going to have a bit of a rivalry ... and that makes us work harder."