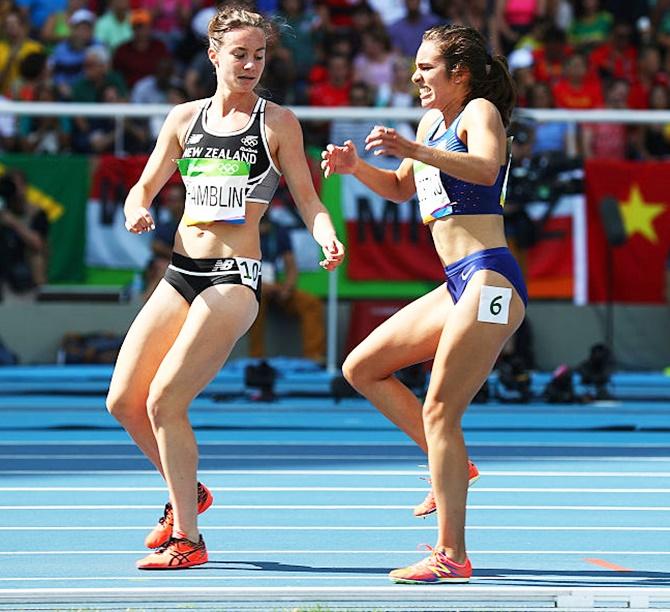 IMAGE:Abbey D'Agostino of the United States, right, is assisted by Nikki Hamblin of New Zealand after a collision during the Women's 5000m Heat 2 on Day 11 of the Rio 2016 Olympic Games. Photograph: Ian Walton/Getty Images.
Rio Olympics has been marred by accusations of doping, crowd hostility and ill-will between nations, but a New Zealand and US athlete have been praised for embodying Olympic spirit .
This was a moment that helped to restore faith in the ideals of sportsmanship.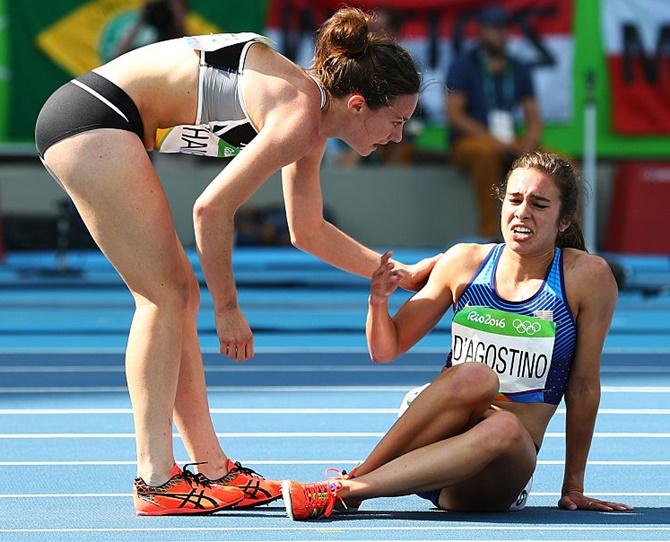 New Zealand's Nikki Hamblin's touching display of sportsmanship in a women's 5,000-metre heat, on Tuesday, showed everyone what the Olympics should be about.
After colliding with American Abbey D' Agostino, Hamblin helped her up and encouraged her to finish the race.
"I'm so grateful for Abbey for doing that for me. That girl is the Olympic spirit right there.
"I've never met her before. Isn't that so amazing?"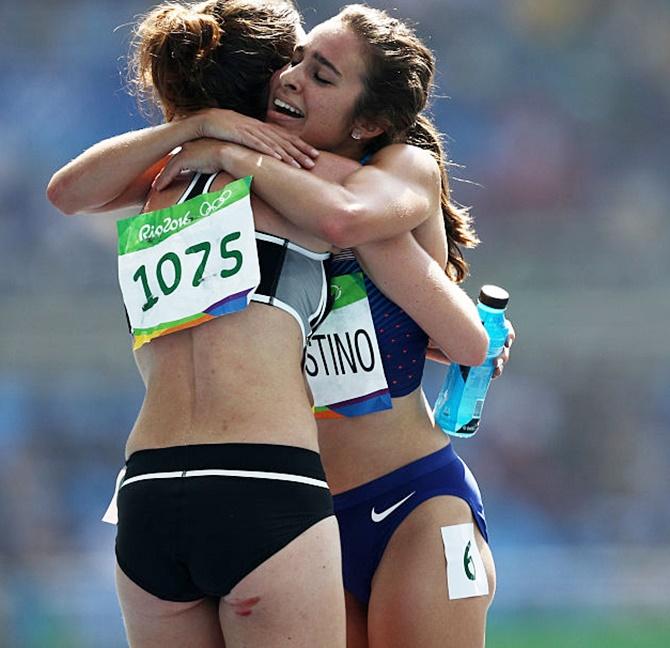 "Someone had to go help her," Hamblin said.
"She was like, 'go on, go on, I don't know if I can run, keep going, keep going!' "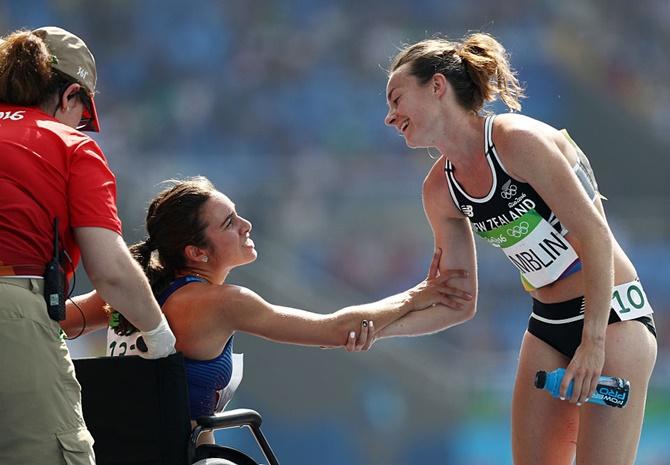 Both runners initially did not qualify for the final as Hamblin finished in 16th and D'Agostino hobbled over the finish line in last place. But after protesting the race due to the collision, both runners will be allowed to run in the final on Friday.