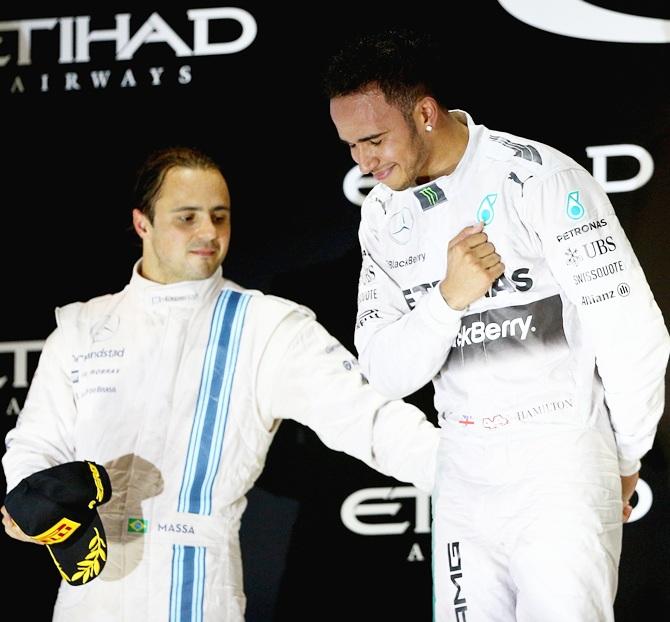 IMAGE: Lewis Hamilton of Great Britain and Mercedes GP celebrates on the podium next to Felipe Massa of Brazil. Photograph: Clive Mason/Getty Images
Formula One world champion Lewis Hamilton has shed light on his struggle with dyslexia at school and expressed that he wants to build schools for poor kids after he calls curtains on his glorious career.
Hamilton, the three-time world champion, revealed that he had struggled as a dyslexic during his childhood, adding that 'school was not a lot of fun for me'.
The Mercedes racer, who hails from a humble background, insisted that he would get out of the racing world once he retires from F1 and that he would provide good education for the deprived children.