Secret papers have revealed that senior officials in the Thatcher government were not worried about a boycott by African and Caribbean nations that made the 1986 Commonwealth Games in Edinburgh appear as a white-only event.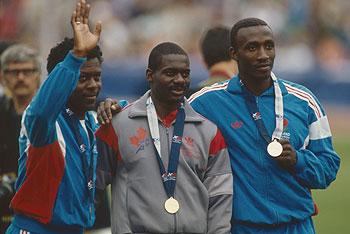 According to The Scotsman, ministerial correspondence, which has been placed in the National Archives, has shown that the 1986 Edinburgh Games were on the verge of being cancelled amid strife among the organisers, financial problems and a festering race row that threatened to turn the event into a ''whites only'' Games.
The Thatcher government explained the preparations for the event as ''lunacy'' and remained unexpectedly relaxed about black nations discarding the Games in protest against the UK's refusal to cut ties with apartheid-era South Africa, the report said.
A briefing note, which was marked ''restricted'', revealed the surprising discussions, which took place between a senior civil servant and David Dixon, the honorary secretary of the Commonwealth Games Federation, in May 1985 and disclosed that the organising committee had fallen out with the Scottish Commonwealth Games Association, the report added.
The Games' fate was sealed when the UK declined to apply economic sanctions to South Africa, prompting 32 of the 59 eligible countries to stay away in protest and the Thatcher government refused to bail out the debt-ridden event, the report further said.
Image: Mike McFarlane (bronze medalist) of England, winner Ben Johnson of Canada (gold medalist) and Linford Christie (silver medalist) of England after the men's 100 metres during the 1986 Commonwealth Games in July 1986 in Edinburgh, Scotland
Photograph: Getty Images